BARNSLEY'S victory over Sheffield Wednesday was a 'statement win' in what Michael Duff believes may be a record-breaking race for automatic promotion from League One.
The Reds are fourth, six points off the top two and 12 clear in the top six.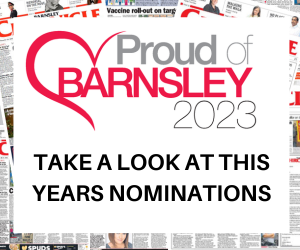 They are eight points behind leaders Plymouth Argyle with two games in hand.
This week they won 1-0 at Wycombe Wanderers, who are eighth, then 4-2 at home to second-placed local rivals Sheffield Wednesday on Tuesday.
Barnsley are unbeaten in 12 with ten wins. They have ten games remaining this season, starting with a long trip to mid-table Exeter City on Tuesday.
No club has ever missed out on the top two in League One with more than 90 points but it may be the case this year with Barnsley, Wednesday, Plymouth and third-placed Ipswich Town all on course to finish in the 90s if they maintain current form.
Head coach Duff told the Chronicle: "It (Tuesday's win) keeps us in the hunt.
"It's a big win. But if we'd lost we wouldn't have been out of anything because we haven't said where we are going to finish. If you start adjusting your sights, you will trip up.
"But it is a statement win and the rest of the league will raise their eyebrows after we scored four."
Duff added: "Whoever comes third, I think it will be an unprecedented amount of points.
"We have two points a game which normally gets you convincingly promoted but we're fourth.
"We just want to harness the amazing feeling from Tuesday and keep going."
Barnsley have beaten fellow top five sides Derby County, Plymouth and Wednesday in the last month.
Duff said: "It would be a brilliant run against anyone. Everyone said we had a tough run and would probably lose a couple but I said 'let's just try to win the next one and see what happens.' We've just done that and there's definitely a better feeling around the club now.
"Wednesday were 23 unbeaten and had only conceded nine away all season. We've had four of the big clubs come here and scored 14 goals."
The Reds have a free weekend this weekend after Ipswich pulled out of their planned trip to Oakwell tomorrow due to three alleged international call-ups.
One of them, Greg Leigh, was not included in the final Jamaica squad so they only have two call-ups.
The East Anglian Daily Times has reported that the Tractor Boys were informed Leigh had been called up so cancelled the game. It has been moved to Tuesday, April 25. Duff said: "I don't know the ins and outs of it but we wanted to play. Ipswich have won six out of six without conceding. I don't know why the game has been called off. If it's only two, it should be on. We're disappointed.
"But I will get myself in trouble if I talk about something I don't know enough about."
Tuesday's game will conclude a month of March in which Barnsley have so far collected four wins and a draw from five games – mainly against sides in the promotion hunt.
After Exeter, their remaining games this season are: Morecambe, H, April 1; Burton A, April 7; Shrewsbury H, April 10; Forest Green, A, April 15; Lincoln A, April 18; Oxford H, April 22; Ipswich, H, April 25; MK Dons A, April 29; Peterborough H, May 7.