A FORMER mine manager who believes unexploded material remains underneath Barnsley's largest site earmarked for future development has accused planning bosses of using a 'policy of silence'.
Codenamed MU1 in the local plan development blueprint, it is situated between Pogmoor, Higham and Barugh Green along the M1 corridor and subject of a planning application lodged by Strata Homes and Sterling Capitol, who make up the Barnsley West Consortium (BWC).
Having a number of coal seams, it was home to opencast sites named Craven I, Craven II, Hunters Cottage and Farm House Lane - all of which were backfilled under the eye of manager Edward Raven.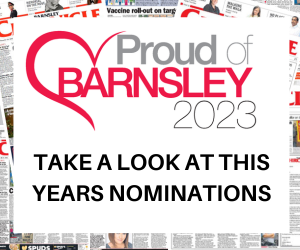 The 95-year-old told the Chronicle that despite him overseeing 'frequent blasting' on Saturday afternoons, relevant bodies have so far refused to admit gelignite cartridges could remain under the surface.
Although it is more stable than dynamite, remaining material can still suffer from 'sweating' - and Mr Raven has urged locals who lived around mines in the 50s and 60s to contact the council if they heard blasting taking place.
"I know, having chaired meetings with residents back then, that our blasting techniques changed to avoid making too much noise," he said.
"We carried out regular blasting on Saturday afternoons from 1pm, especially at Craven II, as it was agreed that that was the least intrusive time to do so.
"None of the relevant bodies seem to have any record of blasting taking place on opencast land such as this and it has, in effect, been discounted from planning issues associated with the application.
"I first told the council about this in 2015, in which I advised my concerns about the real possibility of unexploded gelignite cartridges in the backfilling of the mine and all the close coal sites in the Barugh Green.
"I have worked at over 40 coal sites across South Yorkshire and blasting was carried out in each one.
"I believe local leaders - such as MPs - have been misled and although I have sent a number of letters to those in charge, there seems to be a policy of silence.
"I have not had one response despite me sending many letters."
Outline approval for the development of 1,760 homes, a new 420-space primary school and 'community facilities' is being sought by Strata and Sterling Capitol, who make up the Barnsley West Consortium.
A council spokesperson said: "With regards to the explosives, we have contacted the Coal Authority who have no record of any explosives used on the site.
"Similarly, South Yorkshire Mining Advisory Service have been made aware and have advised that there hasn't been any instances of discarded explosives in the area in their experience.
"On this basis, the risk is very low but if any unexploded ordinance were to be recovered, safety measures would be put in place including evacuating the site and contacting the army.
"Currently, the situation remains the same and all information has been passed on to the applicants."