A RUNNER is celebrating her success having recently competed in the Tokyo Marathon.
Bev Clark, 55, from South Hiendley, who is a runner for the Barnsley Harriers on Shaw Lane, took part in the marathon on March 5.
Having competed in 19 marathons, Bev told the Chronicle she was 'absolutely delighted' with this one in particular, with it being the first one in Tokyo since the Covid-19 pandemic.
"I have taken part in many international marathons but the Six Star series stand out as some of the best," Bev said.
"That said, I have mixed emotions having run in Boston in 2013, when a terrorist attack took place a short distance from the finish line killing three people and injuring more than 260.
"To have finished the Marathon Majors journey in the tenth anniversary year of the Boston bombings is particularly poignant."
Bev was also part of a Guinness World Record as the Tokyo Marathon saw 3,033 runners earn their Six Star Medals, smashing the previous highest total set in Tokyo in 2019 of 723.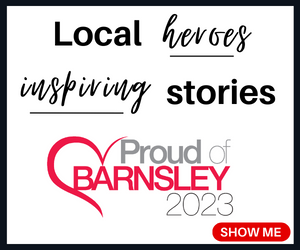 She added: "The Tokyo Marathon isn't easy to get into as it is so highly subscribed, so I am truly delighted.
"This is the first marathon they've had open to everyone since Covid - so to have been able to take part is an honour."