THOUSANDS of Barnsley Council properties will see a £20m investment boost over the next year - to support kitchen, bathroom and heating improvements - after plans were rubber-stamped on Wednesday.
The investment from the Housing Revenue Account (HRA) capital investment programme, is part of the £62m investment between now and 2027 announced earlier this year for a variety of repair, maintenance and improvement works.
More than half of this is earmarked for energy efficiency improvements.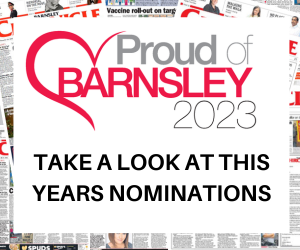 The work outlined in the report includes £9.6m for Barnsley Homes Standard works to 1,080 properties, which may include a combination of full or partial kitchen or bathroom replacements, heating system improvements, electrical rewires and upgrades and external works to properties.
In addition, there will be £5.229m allocated for various additional works at 1,789 properties including roofing, heating replacements, and other heating works, as well as a schedule of replacement of various items where needed.
This may include kitchen, bathroom, guttering, door or window replacements.
There will be a further £5.6m in supplemental investments including some works to district heating networks, adaptations for tenants with special needs, one-off structural works, re-wiring and refurbishment works at community centres.
Coun Robert Frost, cabinet spokesperson for regeneration and culture, said: "We're committed to making sure our borough has a variety of sustainable, quality/ housing,/ so/ you/ can live in/ the/ right/ home/ for/ you./
"Our council housing stock is a hugely important part of this commitment and I'm delighted to recommend this significant investment in our social housing to cabinet.
"This is about making sure tenants can continue to live comfortably, in warm, energy-efficient homes, both now and for many years to come."