JAMES Roxby Moore celebrated his platinum wedding anniversary last week - and he joked the secret to a happy marriage is 'having a good wife'.
James, 95, first met his wife, 92-year-old Cynthia, whilst working at a law firm in Tyneside in 1948.
The pair have lived in Barnsley the entirety of their married life, after tying the knot on March 23, 1953.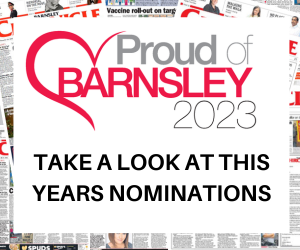 They now live in Gawber - and have had quite the life.
Mr Moore spent his career as a solicitor with Dibb and Clegg on Regent Street and was Deputy Lieutenant for South Yorkshire, whilst Mrs Moore was a homemaker.
Both were active in many local organisations including the Barnsley Chamber of Commerce, Rotary, Inner Wheel, Wakefield Grammar School Foundation, Probus, St John Ambulance and Dr Barnardo's.
They have two children, six grandchildren and five great grandchildren, and their family now live in the UK, Germany, Australia and New Zealand.
The pair celebrated their platinum anniversary with much of the family last week.
After being asked the secret to a happy marriage, James replied: "Having a good wife.
"But in all seriousness she's been absolutely supportive since we met in 1948.
"We met at work in Tyneside and we got on very well.
"I was in the local cricket team at the time and she used to bring us tea."