DISTRESSING images of a dead foal being dumped in Little Houghton have angered a local councillor - and a similar incident occurred in the area during lockdown.
Last week, a dead foal was found fly-tipped under a pile of wires on Park Spring Road, potentially in a bid to hide the remains of the animal.
In March 2021, a similar incident occurred where a foal was found by a local resident near to the village's bus terminus.
Coun Kevin Osborne, who represents the Darfield area, told the Chronicle an investigation is ongoing to determine those responisble for the heinous act.
He said"This distressing image highlights the complete lack of compassion some have towards animals.
"In my view duty of care towards an animal continues throughout both life and death.
"By dumping this carcass like rubbish, the owner of this animal has clearly shown a complete contempt to both the horse and our community.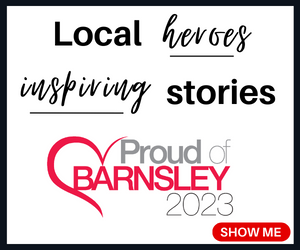 "I hope investigations will reveal who is responsible, and they are held to account for their actions."
An RSPCA spokesperson told the Chronicle: "This sounds like a very distressing incident and we would urge anyone with first-hand information about the foal when alive to contact our appeals line on 0300 123 8018.
"Sadly, it's not uncommon for the RSPCA and other equine welfare charities to be called about gravely ill, abandoned horses, and dumped dead horses.
"The country has been in the grip of an ongoing horse crisis for several years, thought to be caused by the recession, over breeding, the high costs of vet bills, the rising cost of hay and falling prices for horses."
Dr Mark Kennedy, the RSPCA's senior scientific manager for horses, said that the future looks 'bleak' for equines due to the pandemic.
After being asked why the country is facing a horse crisis, he said: "Simply put, the Covid-19 pandemic - or to be more precise - the deepening financial downturn we are now experiencing.
"The 'first' equine crisis is thought to have been triggered by the recession in 2008.
"Now that an even deeper downturn is predicted, the outlook is bleak.
"We're afraid that we're going to see a 'perfect storm'.
"Horse owners may struggle to cope with the financial cost and care commitment of looking after their horses - especially with the onset of winter, when feed and other care costs rise.
"These pressures result in many horses falling into situations of neglect and abandonment.
"This is happening at the same time that welfare charities such as ourselves are already at breaking point due to the longstanding effects of the existing 'horse crisis'.
"On top of this, we're seeing our resources decrease."