A COUNCILLOR has slammed fly-tippers who left waste at a miners' memorial last week.
The waste was dumped at Houghton Main Miners' Memorial in Little Houghton last week, prompting Coun Kevin Osborne to delve into the situation.
He has slammed those who tipped the waste and hopes the identification found within the rubbish will lead to action being taken.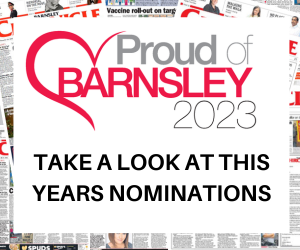 He told the Chronicle: "Yet again residents of Little Houghton have discovered fly-tipping at the Houghton Main Miners' Memorial.
"The memorial pays tribute to those who died in the pursuit of coal, and this quiet and peaceful area should be one of reflection and contemplation - instead fly-tippers abuse the tranquillity to dump their rubbish.
"What is particularly frustrating is that most of the rubbish dumped could easily be recycled or disposed of in a normal waste bin.
"I understand Barnsley Council investigations have revealed a possible source for the fly-tipping.
"I look forward to those responsible being given the strongest possible punishment."