BARNSLEY will look for a seventh successive home win when they welcome relegation-battlers Morecambe to Oakwell from 3pm on Saturday.
The Reds have won their last six home games, each by a margin of at least two goals. The last time they won seven successive league matches at Oakwell was in late 1984. They have won 11 of their last 12 home league games, with the only defeat being 3-0 to Bolton Wanderers with captain Mads Andersen sent off after ten minutes.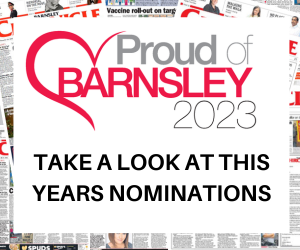 Morecambe are 22nd in League One, three points off safety.
They won just two of their first 22 league matches this season, one against Barnsley, but then won four out of five just after Christmas to jump out of the relegation zone.
Since January, they have won one of their last 12 and none of the last seven.
Derek Adams' side lost 1-0 at fellow strugglers MK Dons on Saturday.
Reports this week have suggested wages could be paid late and they are at risk of entering administration.
They have not won away from home since September at fellow strugglers Forest Green Rovers. In more than six months since then, Morecambe have lost 15 and drawn three of their 18 away games in all competitions.
They have the joint fewest away points in the division this season with eight.
Head coach Michael Duff said: "I watched their last two away games.
"A lot of teams down at the bottom just dig in but they have gone 3-4-3 and really really expensive. They went to MK Dons, who usually dominate possession, and had more of the ball. I watched that and you can't believe you're watching a relegation scrap because they both played some very good football.
"Derek Adams is a wily old fox who knows the game. He has a lot more experience and has had a lot more success than I have so I wouldn't pretend I am a better manager than him. We'll respect the opposition but focus on us.
"They are fighting relegation but we're fighting to get out of the league the other way. It shouldn't mean more to them than us. If we think if we can just turn up thinking 'their away record isn't great and they're in the bottom four,' we will lose. You couldn't have any better examples than the results in the last week."
Morecambe signed former Barnsley loanee Dan Crowley in January.
He made his professional debut for the Reds in a 13-game spell on loan from Arsenal in 2015 aged 18, scoring against Everton in the EFL Cup.
The midfielder – who played for Duff at Cheltenham last season – has two goals and four assists in 14 appearances for Morecambe.
Duff said: "He's probably as good as I've seen at taking on players one on one, including players I played with and I played at quite a decent level. He could beat a man in a telephone box.
"Arsenal don't pay £1million for a 16-year-old for no reason.
"Birmingham paid three quarters of a million. For whatever reason he has ended up at this level and he might have lost his way a little bit.
"He's a really good kid. He needs to improve off the ball but he can provide moments of magic. We couldn't believe we got him at Cheltenham and Derek is probably thinking the same thing.
"Morecambe have good players. It's not as simple as just looking at the league table and thinking we will beat them.
"Historically they are a bottom six League Two side so a few years ago they wouldn't have expected to have a player Everton paid £15million for (Oumar Niasse) and another who played in an FA Cup final (Pape Souare). It shows quality is filtering down the divisions."
Morecambe have made the most tackles in the division and Barnsley the fewest.
Morecambe beat Barnsley 1-0 on October 22, during a goalless four-game run for the Reds which saw them take one point.
Kieran Phillips got the winner but is now injured and has returned to parent club Huddersfield Town.
"It's a long time ago, both teams are different. But it's a reminder to the players that, if they don't turn up, Morecambe can beat us.
"But we're down to single figures for games now and everyone knows all of them are important."
Barnsley midfielder Adam Phillips had three loan spells at Morecambe fromBurnley, including last season, playing 88 games and scoring 21 goals.
The Shrimps have never visited Oakwell for a league match but have been twice in the EFL Cup. They won 2-0 in 2011 but lost 4-3 six years later thanks to a late Ryan Hedges winner.