Bobby Thomas dedicated his fifth goal in Barnsley's 5-0 win over Morecambe on Saturday to his grandmother who had died the morning of their defeat to Exeter City on Tuesday.
The defender headed home in injury-time then revealed a t-shirt with the message 'sleep night nan.'
Head coach Michael Duff told the Chronicle: "These are things that people don't see. His nan passed on Tuesday morning, the day of the game. I told him it was up to him if he played but he wanted to play. He scored in that game and again today. It's tough sometimes and supporters forget they are human and have their own things going on in their lives. It was a nice moment to dedicate the goal to her."
Thomas' goal added to a brace by Devante Cole, an own goal and a Herbie Kane strike as the fourth-placed Reds stayed within five points of League One's top two.
Duff said: "It couldn't have gone much better. We scored right at the start and the end, bookending a good performance. There were lots of good things - clean sheet, good reaction from the other night, really good football, free flowing goals and set play goals.
"Sometimes it's tough when it goes to 3-0 then the opposition is happy with damage limitation and it's a natural instinct to take the foot off the gas. But I told the players to win the second half and they did.
"I trusted the players to react to Exeter. I didn't expect 5-0 but I thought there would be a positive reaction. The supporters' reaction has been positive as well.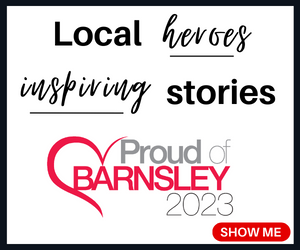 "We've been building momentum for a long time. The supporters need a bit of credit. The last time we went 3-0 up at home that quickly (Accrington in January) you could hear a pin drop but it was bouncing again today. It was slightly different to the Sheffield Wednesday atmosphere but they really got behind us."
On his goal, Kane told the Chronicle: "We speak about midfielders all the time being ready for the pull-back. I just have to make sure I am in those areas. The ball fell to me and I slotted it home.
"It was a good result. We dominated throughout. Maybe there was a spell at the end of the first half where we could have done the simple things better but we can learn from that.
"We usually start games really well and we did that today. We're pleased with making sure we won the second half and keeping a clean sheet."
Cole netted the first and fourth goals, then was denied a hat-trick by an offside flag.
Duff said: "I have not seen it back but I've been told he was onside. He felt he was onside. I thought he looked offside, to be honest.
"I called him over earlier and said 'you're doing the 90 minutes, get yourself a hat-trick.' His performance deserves it. We've been pleased with him all along but he can't rest on his laurels, he has to keep pushing."
Cole's second goal saw an impressive pass by Jordan Williams dummied by Kane. Duff said: "I enjoyed watching it. We talk about forward runs from midfield then Herbie had a picture in his head which we could all see 360 degrees of but he couldn't. It showed what an intelligent footballer he is."
Duff said James Norwood, who was an unused substitute, has had hamstring problem while Robbie Cundy has picked up a new injury.