AZEEM Rafiq has received a fresh torrent of abuse since the results of the latest investigation into the English cricket racism scandal he revealed were published.
But the Barnsley man is delighted to be 'vindicated again' and is now hopeful that English cricket gets out of 'denial mode.'
Five former Yorkshire CCC players or staff members were found to have used racist language by an investigation by the Cricket Discipline Committee.
But the allegations against former England cricket captain Michael Vaughan have not been proven.
Vaughan released a statement praising Rafiq for highlighting racism within cricket but others – including Piers Morgan with whom Azeem had a Twitter row on Friday – have criticised the Barnsley man.
Rafiq told the Chronicle: "The level of abuse this week has been as much as the previous two and a half years combined.
"I have been called everything under the sun. It doesn't help when you have the likes of Piers Morgan doing that.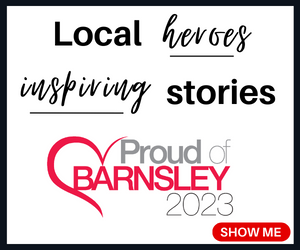 "But I've been vindicated every time.
"The Equality Human Rights Commission said likely unlawful activity has taken place, the report commissioned by Yorkshire, although not perfect, upheld that I was victim of racist harassment and bullying.
"Seven out of the eight CDC charges have been upheld, with the main one being that Yorkshire is institutionally racist.
"Other people have spoken out.
"There is an ICEC (Independent Commission for Equity in Cricket) report imminent which has spoken to more than 4,000 people.
"I've been vindicated every time.
"You can be in denial or you can accept the truth.
"Hopefully now people get out of the denial mode and start making the game better. I am not sure if it will happen because there is a hell of a lot of resistance. It's up to the game and people involved in it to decide."
Vaughan was accused of saying 'there are too many of you lot' to a group of four Asian players, including Rafiq, before a match in 2008.
He has denied that and was cleared by the committee 'on the balance of probabilities.' The concluding remarks of the CDC read: "These findings do not in any way undermine the wider assertions made by AZR [Rafiq], many of which of course have been confirmed by the admissions of both YCCC and certain individuals, as well as by other findings of this panel."
Rafiq said: "I disagree with it. I have looked at the reasoning which is confusing and doesn't make sense.
"But I will respect it."
Rafiq is currently living overseas and is unsure when he and his family could return to England where they lived for two decades.
"Due to the level of abuse I have received this week, I don't think it's imminent for me to come back to England.
"During this process, I have received a level of abuse from people I played cricket with which will stay with me for the rest of my life.
"My family have suffered significantly. It's been traumatic.
"People have had to put cameras and fence up outside their homes.
"I have had to have 24/7 security which is not acceptable."
Former Yorkshire staff members Tim Bresnan, John Blain, Andrew Gale, Matthew Hoggard and Richard Pyrah have all been 'found liable for a breach of ECB Directive 3.3 for their alleged use of racist and/or discriminatory language.'
Gary Ballance – Rafiq's former team-mate at Barnsley and Yorkshire – and the club had both already accepted charges against them.
Charges included using the word 'P***' describing Asian players as 'you lot' and Hoggard was accused of calling Rafiq 'Rafa the Kaffir.'
It has not been announced what punishments will be handed out but Yorkshire said they were focused on 'achieving a reasonable sanction' in discussions with the CDC.
Yorkshire said as part of a statement: "As a club, we needed to accept and take accountability for the cultural issues which allowed racist and discriminatory behaviour to go unchallenged…
"In the meantime, the board is working hard to secure the club's long-term future as we continue on our road to recovery, and we are making great progress in our ambition to become a more inclusive and welcoming club for all."