MICHAEL Duff believes Barnsley will have to collect more points than ever before to get automatic promotion this season.
The Reds are fourth in League One, following a 5-0 win at home to Morecambe on Saturday.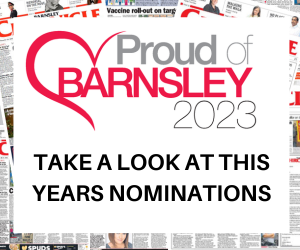 They are three points off third-placed Ipswich Town and five behind both second-placed Plymouth Argyle and leaders Sheffield Wednesday, with a game in hand on the Owls.
The Reds have eight games remaining, starting today with a Good Friday trip to Burton Albion then a home match with Shrewsbury Town on Easter Monday.
They have collected 54 points from their last 23 matches, the equivalent of half a season, since late October.
Only Burnley and Arsenal, the leaders of the Championship and Premier League respectively, have collected more points in that time out of all the clubs in the top four divisions in England.
The most points Barnsley have collected in a season is 91 in the last promotion campaign, 2018/19.
Does Duff think they will need to pass that total to finish in the top two?
"Yeah, 100 per cent. We could get 91 points this season and not be in the top three," the head coach told the Chronicle.
"But the record doesn't concern me. We just want to collect as many points as we can.
"It looks like it will be a record-breaking year, it's just unfortunate we are in it this year.
"The players know they have to be really, really good.
"The other teams up there keep winning.
"A lot gets made if we drop points. It's 'oh you have blown your chances because you lost one game to Exeter.'
"That's not the case.
"I can guarantee the top four won't win every game and there will be twists and turns."
Barnsley picked up 21 points from their first 15 games of the season, leaving them ninth.
Duff was new into his job and attempting to unify a squad including many new signings and those left over from last year's confidences-sapping relegation then a summer of sales.
"You can always do more but it shows how much work there was to do in the summer on and off the pitch, while trying to start the season.
"The players had fallen into bad habits but they have been brilliant and recognised things they have been doing weren't quite right.
"We could have taken more points early on but we're still in a great position.
"We've given ourselves an opportunity which I don't think many people thought we would have this season."
The Easter weekend is often a crucial point in the campaign.
Duff said: "Everyone knows that Easter is a pivotal time of the season.
"Normally a team in one of the divisions gets promoted on Easter Monday.
"I don't think that will happen in our division this season.
"You usually start getting the Ps and the Rs next to the names on the league tables at this time of year.
"It's the exciting part of the year."
Barnsley's next seven games are across 22 days.
After the Easter matches, the Reds visit Forest Green Rovers on April 15 then Lincoln City three days later.
They host Oxford United on April 22 and promotion rivals Ipswich Town three days later before completing the month at MK Dons on the 29th.
They then have a week without a game before completing the season at home to Peterborough United on May 7.
RELEVANT FIXTURES THIS WEEK: Today: Ipswich v Wycombe Wanderers; Morecambe v Plymouth; Oxford v Wednesday. Monday: Cheltenham v Ipswich; Wednesday v Accrington; Plymouth v Lincoln.