Michael Duff called the decision not to give Barnsley a penalty for a handball on the line in their 2-1 loss at Burton Albion 'mind-blowing.'
James Norwood's shot was blocked on the line by the arm of home captain John Brayford in the 12th minute at 0-0 but no penalty or red card was given by referee Adam Herczeg.
The hosts then went 2-0 up before Nicky Cadden replied. The Reds had many chances but were thwarted by inspired Burton goalkeeper Craig MacGillivray.
Michael Duff told the Chronicle: "We found a goalkeeper in unbelievable form who made five or six world class saves but the best save was made by their defender on the line. It's a game changing decision and if we'd gone 1-0 up and they'd gone down to ten men, I think we would see the game out.
"I don't know how he's not seen it because everyone else in the ground has. We have had a few big decisions go against us.
"It literally blows my mind that we haven't had a penalty all season then that happens. We might not score the penalty but they would play 75 minutes with ten men and we created a lot of chances against 11 men so I would back us to win it."
Captain Mads Andersen added: "I saw it and I was on the halfway line. I don't know how he couldn't see it. He was sure in his decision. We don't want to be losing a game because of decisions and we had chances to win the game.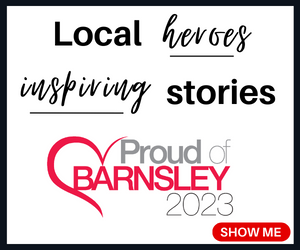 "It's disappointing. We had so many good opportunities and chances to score. The goalkeeper made some good saves. But we cannot concede two easy goals.
"The mood in the dressing room is alright. We have to park it up and be ready for the next one."
Duff was disappointed with how Barnsley reacted to falling behind early in the second half but praised the performance overall.
"I thought the reaction to it (the handball) was good. But we gave a poor goal away and the reaction to that was not good enough. We can emotionally react a little bit better when we go behind. For ten to 15 minutes people started making random decisions.
"I can't be too hard on the lads. People get emotionally attached to the results. There were lots of good things. Sometimes it's down to bad luck. If we play that game ten times, we win nine."
The loss left Barnsley six points off the top two with seven games left.
Duff said: "I don't live by other people's result. I am not interested. if we don't win enough games it's irrelevant what everyone else does."