Barnsley will look for an eighth straight home league win for the first time in more than half a century when they host Shrewsbury Town from 3pm on Monday.
The Reds have won seven successive matches at Oakwell and another would be their best such run since 1969. The last time they did so within one season was 1954/55.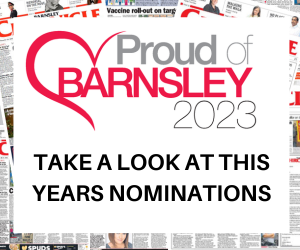 Barnsley are currently fourth in League One, six points behind the top two after a controversial loss at Burton Albion on Friday.
Shrewsbury are tenth, 12 points off the top six.
After winning six successive games early in 2023, which took them up to eighth and three points behind the then sixth-placed Reds, they have won two of their last nine.
They were beaten 6-0 at Charlton Athletic last week then lost 3-0 at home to Peterborough United on Friday. They have lost their last three, conceding 11 and scoring none.
Head coach Michael Duff told the Chronicle: "It will be difficult. I imagine they will be similar to Burton. We will have to make better decisions in the top third and hopefully get a bit of luck.
They will be tactically cute and definitely up for it. We're at home, our home record is good so we will prepare well and hopefully get a positive result."
Veteran manager Steve Cotterill has never won at Oakwell in six attempts with Burnley, Portsmouth, Nottingham Forest, Bristol City and Birmingham City.
He was Cheltenham manager in the late 1990s and early 2000s when Barnsley head coach Michael Duff and his first team coach Martin Devaney were young players.
Barnsley won at Shrewsbury in November, 1-0 thanks to an Adam Phillips goal.
The match ended with a fracas behind the goal in front of the away end with both clubs being fined.
The two clubs have met 43 times, with Barnsley winning 21 and losing 13.
The Shrews' 21 visits to Oakwell have brought two wins, four draws and 15 losses.
They won in 1971 then again in 2015 with ex-Red Jordan Clark netting a late winner.
Their only visit since then was a Good Friday loss four years ago.