ATHERSLEY Rec are hoping to be spared a second successive relegation despite finishing last in Division One.
Rec lost 7-2 at Brigg on Saturday which meant they were certain to finish bottom of the table.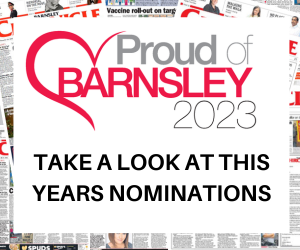 They looked to have been relegated for a second successive season and could to go back into the County Senior League after 11 years in the NCEL.
"Hopefully we will have a reprieve from the league," said manager Jimmy Whitehead.
"Most seasons, clubs finish in the relegation zone and don't go down.
"Two teams pulled out this season and another has applied to go down and I don't think there are as many who are likely to come up. It's not the way we want to stay up, and if you finish last you usually deserve to go down, but we think maybe we deserve a bit of luck for our hard work.
"We expect the decision to be made in mid-May so we're in limbo until then.
"At one point the club's board was going to apply to be relegated anyway for financial reasons but I've persuaded them to fight to stay at this level if we can."
Whitehead took over early last season when Rec dropped out of the Premier Division. He said: "I want to stay no matter what league we're in. I came here for four or five years to get the club respected again but it looks like I am the man who has relegated us twice.
"It's been a club in freefall for a while.
"I couldn't have inherited a club in a worse position or have more against me but I have put a lot of effort in and learned a lot. We have 30 points which would have kept us out of the bottom three in the last five seasons.
"We've had a lot of injuries and suspensions. We've had six or seven lads missing from our starting 11.
"A lot of clubs near the bottom have put a lot of money into try to stay up, and we don't pay any money.
"The team we have now have not got us relegated. It was what happened in the first two thirds of the season. Signings we made in the summer either weren't good enough or left when other clubs offered them money. The players now are good enough for this league and want to play for the club."
Rec conceded in the first minute at Brigg but went 2-1 up. The hosts re-took the lead before the break then scored another four in the second half.