BARNSLEY Youth Choir is expanding to make it easier for even more young people from right across the borough to join up.
The choir officialy ranked among the best in the world has already helped change the lives of hundres of young people since its formation more than a decade ago.
Musical director Mat Wright told the Chronicle the Junior Choir West for children aged four to seven years and the Little Singers West for children aged up to four are being launched, joining the Children's Choir West for children aged seven to 12.
The launch of the new sections is part of the choir's commitment to ensuring geography is not a barrier to young people being able to join.
Mat added: "For young people living in the outlying parts of the borough, getting into the town centre for rehearsals can be a challenge.
"But we want to make the auditions and everything else as accessible as possible so that all children who want to get involved, are able to do so.
"We've had 40 children sign up to the junior choir already and it was only last week when we first announced the launch which is just brilliant, a really fantastic response."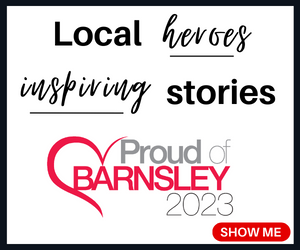 Meanwhile, Tygerberg Children's Choir, the highest ranked children's choir in the world, will perform alongside Barnsley Youth Choir on Tuesday, April 25 and Wednesday, April 26 at Emmanuel Church, with both concerts now being sold out.
Mat added: "With the Tygerberg coming to visit, children will be given the chance to work with some really experienced and talented people, which will have a massive impact on their development and give them new ideas."
The new choirs will meet at St John's Community Centre in Penistone weekly from next week.