A LANDSCAPE photographer who restores, repairs and adds colour to old photographs has created an online showcase of some of his favourite images
Stuart Sykes, 61, from Dodworth but now living in Ward Green, also known as 'The Yorkshire Photographer', is an amateur photographer and computer programming specialist who spends his spare time taking photos, repairing and colourising photos from the 1900s.
The former computer studies teacher, who has now retired to focus on photography, said: "I've always had a passion for landscape photography - I've had a number of different cameras and use a variety of softwares on my Mac computer to get the pictures to a particular standard.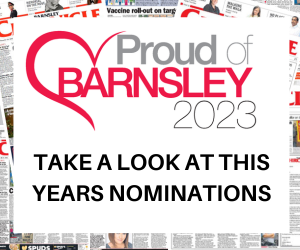 "I used to play table tennis, so about three weeks ago I decided to restore all the black and white photographs and add some colour to them, sort of bring them back to life.
"I have about five or six softwares on my Mac and each one do different things - I use Gigapixel AI for the upscaling of my pictures, I use Sharpen AI for the sharpening and enhancing of my pictures and I'll use Affinity Photo for the editing of my photos - as opposed to using photoshop which I stopped using a while ago."
Stuart is currently taking photos on a Sony A7R IV mirrorless camera - the recommended camera for commercial and landscape photographers because of its high-resolution capabilities - but has previously used Sony A7R3, Nikon D850, D810, D500 and D3300 cameras.
He added: "Landscape photography is my favourite but I also dabble with macro, astronomy, canine, woodland and product shots from time to time.
"I really enjoy repairing and colourising old photographs - I found a photo a couple of weeks ago from a Barnsley match in 1912 when they won the FA Cup and there were some old players, the manager and the coach - and so I restored it and added colour.
"When I was younger I used to be a clubland artist for 25 years playing in various duos and trios as a singer and guitarist, so as you can imagine, I've seen most of Yorkshire as well as many other beautiful landscape areas in and around the country.
"I tend to get pictures from the internet and then restore them using my software programmes - it's really fascinating seeing a pop of colour added to a what might have been damaged or old photo - I massively enjoy it.
"Now I'm retired I have a lot of spare time so I make the most of it by doing something I have a passion for - I've tried many programmes and design softwares, but the ones I'm using now are great."