A CHILDHOOD friend of a climber who tragically fell to his death scaling a mountain in Wales in February has been nominated for a Proud of Barnsley award in the Fundraiser of the Year category.
Jack Carne, 23, from Monk Bretton, died while out climbing 3,200-feet-high Gribin Ridge in Glyderau, Snowdonia, with two of his friends - Matthew Belcher and Brandan Smith - earlier this year.
The group - who had scaled many mountains together over the last few years - were ascending when a handhold broke away, causing Jack to fall.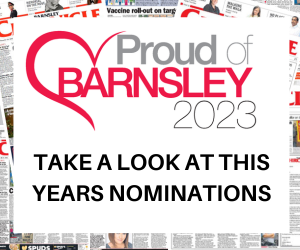 Jack's body wasn't recovered by The Ogwen Valley Mountain Rescue team until the following day when they were offered help from a rescue helicopter.
Connor Lindley, 25, also from Monk Bretton, set up a fundraiser for people to donate towards his family and hoped to reach £15,000 - they reached that goal in less than a week.
When the Chronicle told Connor about the nomination, he said: "I'm absolutely gobsmacked - the last thing I was expecting.
"I'm beyond grateful, to have been nominated for an award, and would like to say a massive thanks to whoever thought of me and wanted to put me forward.
"I feel everyone played their part - it wasn't just me.
"Jack was an amazing person and he deserved everything and more - it's a shame he's not here today to see everything everyone has done for him in his memory, but I'm sure he's looking down on us all.
"The nomination just shows how many good people there are out there and when it comes down to it, people do come together and help people in need.
"We all wish Jack was still here, but I know we'll be making him proud and that's what matters now. The nomination means a lot.
"Jack was the best kid you could ever have met - he'd do anything for anyone.
"We were always playing out on our bikes when we were younger - we stayed at each other's house all the time.
"He was just a really genuine kid, he never hurt anyone and was there for everyone."