MORE than 20,000 patients were waiting for routine treatment at Barnsley Hospita last monthl, new figures have revealed.
T figures come as a health think tank The King's Fund warned waiting lists will 'continue to swell' under pressures on the NHS.
NHS England figures show 20,122 patients were waiting for non-urgent elective operations or treatment at Barnsley Hospital NHS Foundation Trust at the end of February - up from 19,843 in January, and 14,922 in February 2022.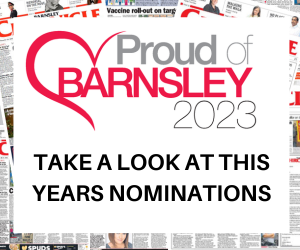 Of those, 137 had been waiting for longer than a year.
The median waiting time from referral at an NHS Trust to treatment at Barnsley Hospital was 10 weeks at the end of February - the same as in January.
Nationally, 7.2 million people were waiting to start treatment at the end of February.
Separate figures show 1.6 million patients in England were waiting for a key diagnostic test in February - the same as in January.
At Barnsley Hospital, 3,229 patients were waiting for one of ten standard tests, such as an MRI scan, non-obstetric ultrasound or gastroscopy at this time.
Of them, 181 had been waiting for at least six weeks.
Dr Tim Cooksley, president of the Society for Acute Medicine, said: "We are heading for extremely troubled times ahead in urgent and emergency care.
"Overcrowding in emergency departments and acute medical units means many patients are still not receiving timely and high-quality patient care.
"It reflects the day-to-day experience of teams delivering acute medical care in emergency departments, often in corridors and other unsuitable environments, rather than in appropriate wards."
Other figures from NHS England show that of the 51 patients urgently referred by the NHS who were treated at Barnsley Hospital in February, 35 were receiving cancer treatment within two months of their referral.
A month previously - when 58 patients were referred - 44 were treated within 62 days.