Michael Duff was 'frustrated' with Barnsley's 0-0 at Lincoln City on Tuesday night, adding they need to find a better way to break down defensive teams.
The midweek match was a dull stalemate with few chances at either end.
Head coach Duff said: "It's frustrating. We had enough of the ball and got in good areas. Lincoln changed the way they played and went back to front because they didn't want to play into a press.
"We need a stronger referee. Lincoln made it pretty apparent from the first five minutes that they were happy with a 0-0 and to try to pinch one on the counter-attack. When there are people going down every few minutes and pretending to be injured, they need to add the right amount of time on. But we could have played another 20 minutes and not scored.
"We didn't have the quality, didn't hold it up well enough and gave the ball away cheaply. We had a few scrambles that didn't fall for us.
"I thought we were the better team and we kept a clean sheet away from home and we're three games unbeaten.
"The application, attitude, energy, I can't question. People gave everything until the last minute."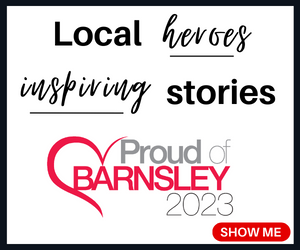 Barnsley are now six points off the top two with four games left. They are guaranteed a place in the play-offs. Duff said: "People wrote the team off when we lost to Lincoln last time. I don't listen to it, I try to improve the team and move onto the next game."
The away fans applauded their team off after the game. Duff said: "I know the fanbase because it's similar to the club I used to play for (Burnley). They will forgive a lack of quality if they see hard work, big headers and tackles. If they had booed them off, that's not the club I thought I walked into. They will be frustrated like we are. We've scored a lot of goals this season and the last time we drew a blank was Bristol Rovers which was another team who just try to stop you. We have to find a way of winning these games."
Left wing-back Ziyad Larkeche added: "It is good to have a clean sheet especially away. We want to win so it's a little bit frustrating but we already focus on the next game. Lincoln have never lost against the top four so they are tough to break.
"They didn't really try to play, they were more focused to defend a lot and not concede any goals then maybe counter-attack. That was their tactic and I respect that. We weren't 100 per cent good but we created some opportunities."