ZIYAD Larkeche is relishing the opportunity to start games for Barnsley this week and hopes to give Michael Duff a difficult selection choice at left wing-back when Nicky Cadden returns from suspension next week.
Cadden has been first choice this season but is serving a three-game ban for a red card, which ends after tomorrow's home match with Oxford United.
In his absence, 20-year-old Larkeche, who had previously started just two league games after signing on loan from Fulham in September, has started at Forest Green and Lincoln.
The France under 20 international told the Chronicle: "Nicky is a good player, it's a fair competition and I like it.
"I have always been in competition at PSG (where he spent a decade before joining Fulham), the French national team and Fulham.
"I have been playing this week and we will see what decision the gaffer makes."
Larkeche's opportunity in the first team has coincided with Ramadan during which, as a Muslim, he has been fasting throughout the day. The evening match at Lincoln was stopped for a few minutes during the first half, when the sun went down, so that he could eat some food. Ramadan ends today.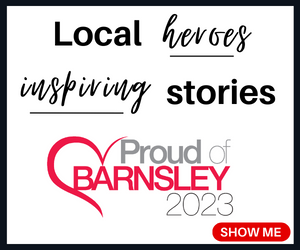 Larkeche said: "I appreciate that.
"The EFL helps Muslim players.
"I really like it because it creates a good environment. There are not many Muslims here but everyone at the club helps me. The manager has been really good, asking me how I feel.
"It is always good to be on the pitch, even if I am fasting. It gives you mental strength. I have been fasting since I was really young. It is always challenging but I am used to it."
Larkeche's contract with Fulham expires at the end of the season.
"I spoke with the Fulham director and they said they are really happy.
"They want to extend me but I need to see the pathway for me. We will see after the end of the season."
Reds boss Michael Duff has said he would be open to keeping Larkeche next season. Is the player also open to that?
"Yeah, why not? There is always a possibility. No doors are closed.
"I like it here. It is a family club, I have had a good relationship with everyone.
"The fans are really good, always supporting us in big numbers even far away.
"I am used to the town as well."
This loan spell is Larkeche's first experience of senior football, and could end in promotion with Barnsley currently fourth in League One with four games left.
"If we want to get to the top two, we know we have to win every game.
"It was a draw at Lincoln and now we move on to Oxford.
"We are doing well this season and we just want to get more wins.
"It is my first loan. It is a good experience because the team is winning.
"Obviously I want to play more but I always try to do my best when I play.
"I have a really good relationship with the gaffer. Every training, I try to show my quality and be really serious."