A BARNSLEY FC footballer has been named as the PFA Community Champion for his work in giving back to the local community.
Conor McCarthy, a centre-back for the Reds, was nominated for the award by the club's charity Reds in the Community for the work he has done within the education department.
After damaging his ACL in late September, Conor took on the role of education ambassador throughout the charity and academy education departments.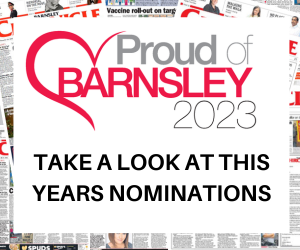 While in rehabilitation and studying a master's degree the defender devoted his time to share his experiences with young players and his passion about the importance of getting qualifications as a fall-back should the worst happen.
The 25-year-old Irish defender said: "We had a press day just before the start of the season and Reds in the Community asked if we wanted to volunteer.
"There were different avenues to go down - visiting hospitals and charity work.
"I have a background of education and put that down, not knowing what would come out of it.
"A few months later Mark came up to me and said if I'd be interested in helping (young players) and I said I'd be more than happy to help.
"My first port of call was to do a Q and A with the students at Reds in the Community who deliver a course that combines education and football and I'm speaking from experience at the moment with my injury that education is extremely important and if football was to be taken away, I would have education to fall back on.
"I'm absolutely delighted about receiving this award I was doing the role to give back and winning the award is the cherry on top of the cake."