JON RUSSELL is delighted to be at Barnsley after a tough time with Huddersfield Town and is prepared to be patient for gametime.
The 22-year-old midfielder joined in January from Huddersfield for whom he impressed last season twice against the Reds and played in the Championship play-off final loss to Nottingham Forest.
But he barely featured this season and did not play any first team football after October 1.
On his time at Huddersfield this season, Russell told the Chronicle: "It was tough. It's not what I wanted.
"There were some problems at Huddersfield. But I kept myself focused and worried about my next move which was Barnsley.
"The move was quite sudden but getting out of Huddersfield was happening for a while.
"Once I heard Barnsley were in for me I was like 'yeah'. It's a great club who should be in the Championship.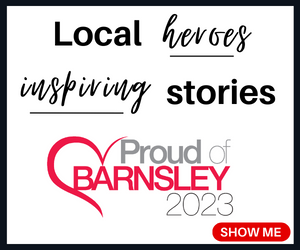 "I have high hopes for the club.
"I am happy to be here, happy working with the gaffer and I know he will improve me."
Russell has so far come off the bench eight times and started three games, with Luca Connell, Herbie Kane and his former Accrington Stanley team-mate Adam Phillips starting in midfield regularly. He said: "I am not complaining because we're winning and the team is good. If it was a team who wasn't playing well, maybe. I want to show everyone what I can do and impress the gaffer but, if you have a team doing well, there's not much you can do.
"I think I can offer something different with my height, strength and calmness on the ball. But we have a good set of players in there who have different attributes which help each other.
"It's a new team for all of us who came in in Jan so it will take time to learn how things work and what the gaffer wants."
Russell's first home start was on Tuesday in the 3-0 loss to Ipswich Town due to illness to Connell.
"It was exciting. With the crowd, it was wild out there. These are the games you want to play in."
Barnsley have two more league games but are guaranteed a place in the play-offs – so Russell will have his season extended for the second campaign in a row.
"I have got a bit of experience of play-offs which I can feed into the lads.
"If they haven't played in the play-offs before, I can help them understand how they work."
He added: "Everyone is looking forward to the play-offs. It's a solid team. Everyone is confident.
"There are lot of good voices, everyone encourages everyone else. We have the energy to push the club into the Championship. There's a lot of belief and it's not going to stop."
Russell signed until 2026 with the Reds. He said: "Having a long contract is definitely a plus. You are not always thinking 'what if?' you can just focus on the next game or next training session.
"That security is a big help."