A BARNSLEY school for pupils with SEND has undergone a 'colourful transformation' with the installation of unique and inspiring artwork from professional artist Laura Slater.
Greenacre, on Keresforth Hill Road, is the latest school to undergo the Communicolour treatment a new initiative from Wellspring Academy Trust.
Communicolour aims to create a world less grey for pupils and communities by converting forgotten, dull spaces into riots of colour and contemporary design.
Laura has created a wall mural in her signature abstract style in the main entrance to the building.
Her recognisable work has appeared in collections for top brands including Ikea and John Lewis.
Sarah Wilson, executive principal at the school, said: "The installation is breathtaking.
"Laura's artwork has transformed the entrance into a spectacular space, which reflects the magic happening throughout the school on a daily basis.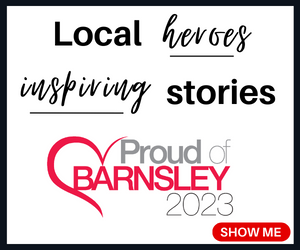 "It gives the children and young people a sense of place and enables them to use their imaginations.
"Pupils have interpreted the artwork to represent asteroids, zebras, giraffes and cookies.
"One pupil has spotted squashed tomatoes they say it makes them feel happy and they'd like it in their bedrooms at home.
"It's a wonderful example of the importance and value of art, and the transformational impact it can have in a school."