A MINERS' memorial bench was finally erected in Grimethorpe on Wednesday and local councillors have paid tribute to a late colleague who pushed for the plans.
The bench was officially unveiled next to the miners' wheel, on the former Willowgarth High School site on Brierley Road, this week.
It pays tribute to the former Grimethorpe Colliery, which was in action for almost a century between 1894 and 1993.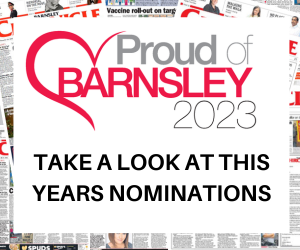 Coun Jeff Ennis, who represents the North East ward, told the Chronicle the idea came from former Councillor Dorothy Higginbottom, who died aged 80 last year.
He said: "The pit was one year short of being 100 before it closed in 1986.
"There has been an error with the wheel which states it opened in 1896 which is wrong so we're going to get that changed.
"The idea really came from the late Dorothy Higginbottom she was so passionate about getting the wheel back in place.
"Myself and Couns Ashley Peace and Anita Cherryholme wanted to fulfil Dorothy's wishes she is very sadly missed.
"It'll be quite a poignant moment.
"It has been a long time coming and we can only apologise for that."