BARNSLEY Council leader Sir Steve Houghton has condemned costly government-imposed cutbacks to the local authority's budget after it was revealed the borough's had to shoulder a huge drop in a decade.
Government funding represented over 55 per cent of council's core spending power in 2013/14 but now equates to just 37 per cent in 2023/24.
At the same time, the percentage of council funding from local revenue - such as council tax - has increased to over 62 per cent in 2023 as financial bosses try to plug the funding gap, an increase of almost 18 per cent since 2013.
The switch from direct grants to local taxes means the reduction has a lower impact on the wealthiest areas, which rely less on grant funding and can raise more from council tax, business rates and other growth-based local funding sources.
Sir Steve, who is also chair of the Special Interest Group of Municipal Authorities (SIGOMA), said the structures that support the fair distribution of funds raised through taxation have been replaced by ones that tend to reward high-value housing stock and a large and thriving business rate base.
He added: "Failure to reset business rates growth has unfairly disadvantaged the poorest councils over the last three years.
"The system needs serious reform - reversing the trends will not happen overnight and we need to introduce a new model that reforms local government finance to create a fairer funding system.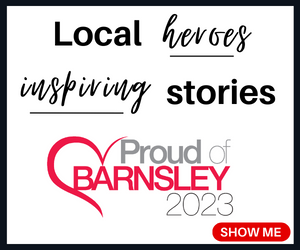 "The poorest areas have seen the biggest cuts and for 'levelling up' to mean anything the government should be looking to reverse these cuts and create a funding formula that funding according to council needs."
Barnsley's 23 per cent cut place the town among the worst-hit in the country with Blackburn, Liverpool, Knowsley and Manchester all featuring on the list of highest cuts.
Meanwhile, the richest ten per cent of councils have received a 10.1 per cent cut on average.
Though Barnsley has received so-called 'levelling up' funding provided by the government, the £10m secured is a drop in the ocean, according to Barnsley East MP Stephanie Peacock.
She said: "Barnsley Council has suffered due to successive Conservative governments making huge cuts, meaning that they have lost the equivalent of £1.2bn in over a decade.
"We certainly haven't seen adequate investment in Barnsley, with the Department for Levelling Up expecting us to be grateful for just £10m.
"Of course we welcome any funding, but it's nowhere near enough to make up for a lost decade of cuts.
"I will continue to push the government to invest in Barnsley fairly."