THE diabetes team at Barnsley Hospital have been nominated for an award in the Hospital Heroes category at this year's Proud of Barnsley awards.
Staff from the team told the Chronicle the nomination has 'overwhelmed' the entire unit and acknowledges the sheer hard work they've put in for their patients, during the pandemic and ever since.
Clinical lead consultant Dr Elizabeth Uchegbu said: "The nomination has took all of us by total surprise it's absolutely lovely that someone thought of us and wanted to put us forward.
"We know we've done good work over the years but to have our ethos recognised by the community means a lot to us and we are all really grateful.
"From our clinical assistants, to our nurses, doctors, and the reception team it has touched each and every one of us."
Karen Sharman, operational support manager at the unit, added: "I was only briefly made aware of the nomination earlier this week it definitely shocked me.
"It is absolutely amazing that our determination towards patient care has been recognised.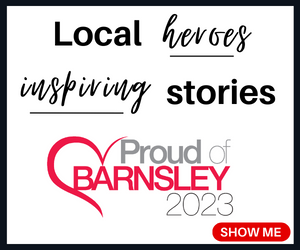 "Working through the pandemic was obviously really tough ensuring our patients were kept safe and having to adhere to the social distancing guidelines was difficult, because their safety is our priority.
"But to have made it out of the pandemic is a real achievement the whole unit should be proud of themselves."