ON first glance, the 'new' Toyota Supra is a much-changed proposition from what it was when I was a youngster in the mid-1990s. Back then it was all about twice-or-thrice-the-original-power modifications, quarter-mile drag times and beating Nissan Skylines.
Again, on first glance, it appears much more mild: it shares its platform with the underwhelming BMW Z4, has an eight-speed automatic gearbox and while it's undeniably low slung and rear-wheel drive, its exotic looks could perhaps belie its GT-style characteristics.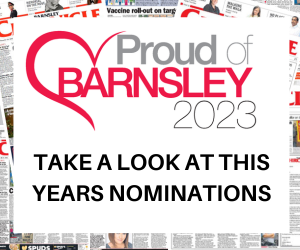 Open the driver's door and you're met with lashings of alcantara, the suede-like racy material that cocoons its brilliant seats. Shimmy your way in and the view ahead is very much BMW-like - that's certainly no bad thing, but it'd be nice if Toyota would have gone a bit further given to give it more of a sporting identity.
However, whizzes at Toyota - a marque on a mind-boggling run of form - have done one key thing: they've ditched the auto 'box in favour of a six-speed manual and by doing so have effectively transformed a good car into an exceptional one.
Having driven a GR86 recently - and been bowled over by its brilliance - the Supra's version of the manual is a completely different kettle of fish: its throw is shorter, its action is a night-and-day change and its clutch is altogether more unforgiving.
Up front, housed in its enormously long bonnet, remains the familiar 340bhp 3.0-litre, but having to work it via the gearbox adds a much-needed addition to the Supra's make-up. As opposed to effectively being a bit-part player in the occasion, you become a key component with the dip of a clutch and the flick of a left wrist.
Fire it up and the engine's rasp meets your ears. It's muscular, it's purposeful and it sounds brilliant - almost naturally aspirated in tone - but on the move its turbocharged note makes itself known.
The driving position is low - like on-the-floor levels of low - and at first it feels like you're peering out from inside a postbox, but it's serious, it's full of intent and it adds to the special feel.
Tip it into a flurry of corners and there's balance, poise, masses of grip and yet always a sense its rear-drive set-up could bite. When it does, it's not a full-force one, though; it's playful, it's confidence-inspiring and only ever becomes a little confrontational when the roads are wet.
However its pace - despite being slightly slower than the auto Supra given humans aren't as clever as fast-acting auto gearboxes - is eye-opening. There's low-down grunt, mid-range muscle and even pace at the top end; 60mph comes up in the 4s and the rate it piles on speed thereafter is licence-losing stuff.
It's a brilliant car, the Supra. In auto guise it's good, but as a manual it's even better. It's another shining example of Toyota's re-emergence as a maker of fantastic sports cars.