Barnsley woman Hollie Naughton is looking forward to competing at the World Squash Championship in Chicago from Wednesday.
The 28-year-old was born in Barnsley and grew up in Cudworth before moving as a teenager to Canada, for whom she competes internationally.
She now lives and trains back in Yorkshire.
Hollie said: "I am feeling pretty good. I have had a good little training block in the UK and I am excited to get going again.
"I have a tough draw, I will play the fifth seed in the second round if I get there. It's a tougher route than I would have liked but you have to beat the best if you want to do well.
"It's about focusing on performing, not just winning and losing. I am feeling pretty prepared for it.
"The one in Chicago is our biggest prize money and the prestige of being the World Championship makes it a bit more special.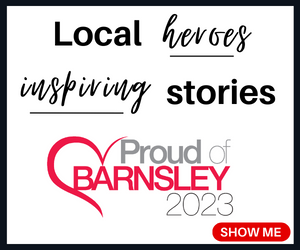 "Every time I play in it I want to get one step further than before."
Hollie took silver in the Commonwealth Games in Birmingham last summer.
"They are great memories. It shows me I can do it match after match.
"I've been up and down since then. Everyone talks about the dip you have after a big tournament like that. I had a good run afterwards but then it came around November and December when I felt exhausted. But I am starting to get my groove now. "It's still not quite where I want it to be but I am trying to see the bigger picture and finish the season on a positive."
Hollie lives in Leeds and trains in Pontefract.
"Barnsley is very much home. I still have family there and my best friend is there. I am there every couple of weeks."