A round-up of Barnsley FC-related stories this week.
HAALAND BREAKS EX-RED'S RECORD
ERLING Haaland broke a record held by a former Barnsley player this week.
The Manchester City striker netted his 34th Premier League goal of the campaign in their 2-1 win at Fulham. That meant he has the most goals by a 'foreign' player in an English top flight season.
The record had previously been held by George Robledo who set it with Newcastle United in 1951/52.
Robledo began his career at Barnsley and grew up in nearby West Melton having been born in Chile.
U18S WAIT FOR PLAY-OFF OPPONENTS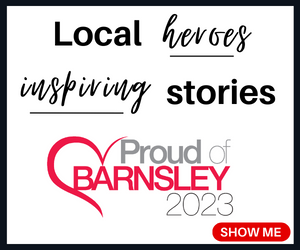 Barnsley under 18s finished their league season with a 3-1 win at Watford.
After Emmaisa Nzondo's opener was cancelled out, debutants Luke Alker and Mbogba Malachi secured the win. They were 11 points clear at the top with 67 – a league record for 28-game season – after winning 21 times.
They will now host either Millwall or Cardiff City in the play-off semi-finals, with the date yet to be announced. If they win, they will also be at home in the final.
The under 18s are currently in Tenerife for a training camp ahead of the play-offs.
FINE VOLLEY IN UNDER 21S DRAW
Barnsley under 21s drew 1-1 at home to QPR on Tuesday.
One of several trialists netted an own goal then Eduino Vaz levelled with a fine volley.
They are currently fifth and due to complete their campaign at Reading on Monday.
TOUGH WEEK FOR LOAN PLAYERS
BARNSLEY Jasper Moon suffered a head injury playing for Burton Albion at Plymouth Argyle in League One on Saturday.
The game was stopped for several minutes as the defender received treatment early in the second half.
Barnsley loanee Joe Ackroyd missed out on the play-offs with Buxton in National League North.
They lost 4-0 at Chester on Saturday in their final league match of the season – leaving them 11th.
Meanwhile, another Barnsley loanee Will Lancaster could not stop Bradford Park Avenue being relegated from the same division.
They lost 2-0 to champions Fylde.
BARNSLEY FC LADIES WIN TITLE
BARNSLEY FC Ladies clinched their league title this week.
They won 5-2 at Ossett United on Sunday.
Jodie Gregory opened the scoring then Lynn Goodman and Nicole Shaw bagged braces.
That left them with an unassailable 15-point lead at the top of the North East League Southern Division.
They have been promoted into the North East Premier Division, the fifth tier in England and one below their neighbours Barnsley Women's FC.
Since losing their opening game, they have won 19 and drawn one out of 20.
Barnsley now complete their season at home to York Railway Institute on Sunday from 4pm on the Oakwell showcase pitch.