LEADERS behind a Barnsley charity which helps homeless veterans have supported more than 100 ex-service personnel in a year due to growing calls for assistance.
Help 4 Homeless Veterans - which started in Royston - opened a drop-in service in the town centre and marked the Regent Street venue's first anniversary last week.
Steve Bentham-Bates, chief executive of Help 4 Homeless Veterans, said referrals for help have doubled since before the pandemic struck in March 2020 but demand has continued to rocket.
"This has been our busiest and most successful year in our history," he added.
"In the last 12 months we have helped 108 homeless veterans and disbursed £8,000 of fuel support grants.
"The drop-in has hosted around 200 visitors, often issuing food vouchers, always given food and drink to visitors, and most importantly comradeship.
"Therapy farm visits recommenced and many veterans have now had a free day trip on the farm enjoying comradeship combating isolation and enjoying being around the animals.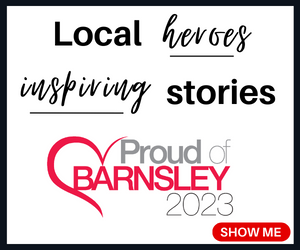 "We have developed our support system and despite all the financial pressures in society at present, are in a strong enough position, ready to help veterans.
"A massive thank you to everyone who has supported the charity by fundraising and helping on a practical level.
"Without you all we would not be in the position we are today."
Barnsley Central MP Dan Jarvis - who served in the Parachute Regiment - and Barnsley East MP Stephanie Peacock attended the event with ambassador Amber Guymer-Hosking.
Amber, a former army medic who served in Afghanistan, became homeless with her young son and the charity provided them with a home in 2017 until she rebuilt her life.
Dan said: "It was great to visit Help 4 Homeless Veterans on their drop-in service's first birthday.
"They do vital work supporting our veterans.
"Most service leavers go on to achieve great things in civilian life, using the invaluable experience and transferable skills gained in the military.
"But as someone who had the honour of serving in the armed forces myself, I understand the challenges some people can face when leaving.
"It's time that we recognise our service men and women in a manner that befits their sacrifice and better support them in the transition from military to civilian life.
"Nobody who served in our armed forces should find themselves without a place to call home and the charity do vitally important work supporting our service community who are homeless and destitute.
"I know times are tough and the drop-in centre is open to all veterans that live locally.
"I'd encourage anyone needing advice to drop in, have a brew and speak to the dedicated staff."