A LORRY driver has been praised after stopping his truck to save the life of a man intending to jump from a motorway bridge in Barnsley.
Quick-thinking Kieran Walsh, 23, sprang into action when he saw the man on a bridge above the M1 near junction 36 in the early hours of April 11.
Kieran, who lives in Wallasey on Merseyside, tried to calm the man, then told him he was just going to step away and call his office to let colleagues know he was delayed - but instead he rang the police.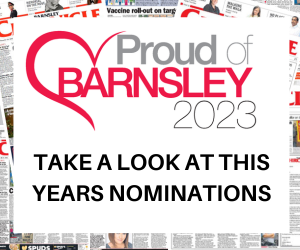 The man then tried to climb over the barrier but Kieran ran back, grabbed him around the chest and restrained him.
Another member of the public then stopped and helped Kieran keep hold of the man until officers arrived.
He said: "As I approached the junction where the road crosses the M1, I saw a pedestrian who appeared to be walking towards the bridge.
"I looped round to have another look at him to see whether he was okay.
"As I came around the second time, I saw him leaning over the barrier above the southbound carriageway of the motorway.
"I stopped alongside him, put on my hazard warning lights and tried to speak to him from the cab.
"I didn't get a response after three attempts, so I put on my high-vis jacket, turned off the engine and walked to him.
"I tried not to make him panic or worried, and told him I was going to call the office just so they knew where I was, but stepped away to actually call the police.
"At this point, he started to try to climb the barrier - I grabbed him with an arm around his chest, holding him very tightly, with my phone in my other hand as I spoke to the emergency operator.
"Everyone has kept saying that I'm a hero, but I don't see it that way - I was lucky to be there when I was."
A spokesman for South Yorkshire Police added: "Police were called at 1.07am on April 11 by a member of the public reporting concerns for the welfare of an individual at a roundabout over the M1.
"Upon officers' arrival, the individual was brought to a place of safety.
"Nobody was injured during the incident."