VITAL support for Barnsley kids as young as 11 who are struggling with their mental health has been announced in a bid to plug the gap following a decade of crippling budget cuts to children's services, the Chronicle can reveal.
Medics and specialists in the town have partnered to look at ways in which youngsters can be helped amid soaring demand at a time of reduced funding.
However, with children said to be reluctant to speak face-to-face, online help is being provided via a website - called Kooth - which offers text-based sessions with experienced councillors and wellbeing practitioners.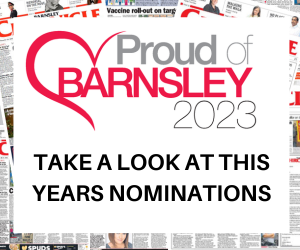 Kooth is available seven days per week, 365 days a year and is designed to work alongside other local mental health services.
Running from midday to 10pm on weekdays and from 6pm to 10pm on weekends, appointments can be booked in advance or accessed via a drop-in text-based chat.
It includes a library of content created by professionals - and contributed by young people on the platform - as well as discussion forums and activities, such as goal-setting and journaling.
Dr Madhavi Guntamukkala, chief medical officer for Barnsley, said: "We are working hard to ensure that people of all ages have access to professional, age-appropriate mental health and wellbeing services when and how they need them.
"However, we are fully aware that there is simply not a 'one-size-fits-all' approach when it comes to mental health support and care, especially for children and young adults.
"The website ensures that safe, confidential and free digital mental health services are a mere click or tap away for children and young adults across Barnsley.
"Digital mental health services such as Kooth can provide the much-needed piece of the mental health care puzzle.
"We can offer children and young people anonymous and safe digital support, and with a choice of services that are available around the clock."
A coalition of charities - The Children's Society, Action for Children, Barnardo's, National Children's Bureau and the NSPCC - believe councils have struggled with the impact of funding cuts, with many of the poorest areas hardest hit.
Research found that spending on early intervention support - which prevents children from coming to harm - was around £9.9m in Barnsley in 2020/21.
However, this was down 72 per cent since 2010/11 in real terms - effectively a fall of £25.5m or £501 per child to £137.
Mark Russell, chief executive at The Children's Society, added: "Young people have told us they felt they needed to get hurt or harm someone in order be taken seriously.
"It's a big concern that children in deprived areas, where needs may be greatest, are often among those least likely to get help before problems spiral out of control."
To access the website, visit www.kooth.com.