ALMOST 3,000 crimes were committed across Barnsley in March, latest figures obtained by the Chronicle have revealed.
Barnsley North East Neighbourhood Policing Team - which covers areas including Cudworth, Grimethorpe and Royston - recorded the most incidents with a total of 865 crimes.
Barnsley South East saw 794 crimes, while Barnsley West officers recorded 629.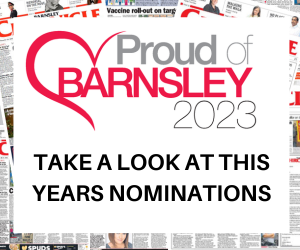 There were just 420 crimes in the Central ward - bringing the total number to 2,708.
Overall crime in Barnsley rocketed by more than 13 per cent over the last 12 months, with South Yorkshire Police recording more than 25,500 offences in the town in the year to March, according to the Office for National Statistics (ONS).
It's a 13 per cent increase compared to the year before, where there were a total of 22,535 incidents reported to the police force.
The town's crime rate is currently 102.9 crimes were 1,000 residents - a far higher rate than the national average, which stands at 89.4.
There has been a six per cent increase in sexual offences over the last year, with 667 incidents on record.
It's up from 631 the year before but fewer than the 752 recorded in the 12 months to March 2020 - the last year on record before the pandemic.
More than half of all crimes reported to police in Barnsley were linked to violence and sexual offences in April.
Statistics obtained by the Chronicle show that throughout April the latest figures available a total of 1,791 crimes were reported to South Yorkshire Police in the town's four policing wards of Central, South East, West and North East.
The latter had the most reports with a total of 624 incidents almost 100 more than the South East ward.
Of those 624, more than half 331 were attributed to violence and sexual offences.
Recorded stalking and harassment offences also rose in Barnsley, with 3,770 offences reported in the town.
Dr Alan Billings, South Yorkshire Police and Crime Commissioner, added: "Since 1981 there have been two ways of measuring crime in our communities - first there is what the police record and second there is what is captured in the crime survey for England and Wales, commissioned by the Office for National Statistics (ONS).
"The better measure - in my view - is the ONS one.
"Crime statistics based on police recorded crime are just that: those crimes that are reported to the police and which the police record accurately.
"But we know that many crimes are not reported and so not recorded.
"Inevitably, therefore, police data is always going to miss a certain amount of crime because of under-reporting.
"We also know that some forces are better than others at recording crime - our force is rated good for its crime recording."