BOTH Dodworth MW and Wombwell Main missed out on the Premier Division title on Wednesday night as Swinton Athletic took the title in dramatic fashion.
Swinton hosted Dodworth and they both went into the game knowing victory would secure them the title but a draw would leave the door open for Main who would then finish top if they won by two goals at home to bottom club Ecclesfield Red Rose.
Swinton went 2-0 and 3-1 up then scored a late winner after being pegged back to 3-3 – a scoreline which would have given first place to Main who won 4-1. Wombwell finished second and Dodworth third after the 4-3 defeat.
Dodworth manager Darren Young said: "It's not just about this game, it's the full season and we weren't good enough.
"In key moments we haven't got as many points as we should have.
"We shouldn't have let it go to the last game of the season.
"Sixty points guarantees you the title and we haven't been good enough to get it.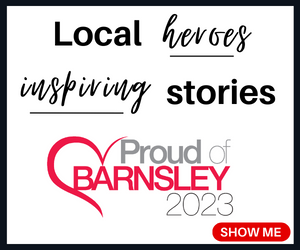 "We have got to the final game of the season in the last two seasons with a chance of the title and not won it.
"We have a lot of players the wrong side of 30.
"I think we have a couple of seasons left with this squad but we need to have a think about who we take forward."
Dodworth started on top but conceded after 25 minutes when a cross from the right was deflected in.
It was 2-0 ten minutes later from a good move on the counter-attack.
Liam Owen pulled one back with a header from Danny Barlow's left-wing free-kick. Barlow then hit the bar from another free-kick. Dodworth's Sam Scrivens came close several times early in the second half then substitute Jamie Horbury was clearly tripped in the box but no penalty was given.
Swinton netted a third midway through the second half but Scrivens replied within three minutes after the home goalkeeper dropped a corner.
It was 3-3 with ten minutes left when the referee gave a dubious penalty to Dodworth after a Swinton defender blocked an Aaron Brothertom shot over the bar.
Scrivens converted but the hosts netted the winner within a minute when a low cross from the right again found its way in.
Young said: "Swinton are a decent team. They have been the best team in the league for about five years.
"They have struggled this season to get a full team out but, when they do, they are very strong.
"The big penalty call at 2-1 to make it 2-2 would have been a changing point.
"I think we would have gone on and won it from there. It evened itself out.
"I don't think the second penalty was a penalty.
"But we can't blame anyone else.
"We have to look at ourselves and highlight how it's gone wrong."
Wombwell's scorers were Lewis Field, Jamie Knox, twice and Bailey Cowsell.
There are a handful of fixtures still to be played.
Houghton Main visit Handsworth reserves tomorrow in the top flight.
Silkstone United are due to visit Swinton Athletic reserves in Division One.
Penistone Church reserves are due to play against Hepworth United in the League Cup final on May 20 at Athersley Rec.