Barnsley produced an encouraging performance in a 1-1 draw at Bolton Wanderers in the first leg of their League One play-off semi-final on Saturday afternoon.
Nicky Cadden opened the scoring midway through the second half but the hosts levelled within three minutes.
After a nervous start, Barnsley played well and had the better chances throughout.
The second leg is set to be played at Oakwell on Friday from 8pm.
Mads Andersen started after an injury scare, in place of Barry Cotter who dropped out of the squad, while Slobodan Tedic started in place of James Norwood.
The hosts were on top early on and missed several chances in the first 15 minutes.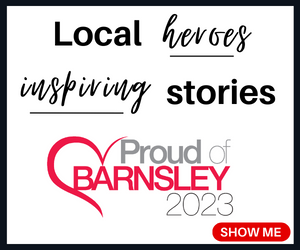 Bolton's George Johnston's met a right-wing Aaron Morley free-kick five yards out in the first minute but diverted it wide of the bottom left corner.
Dion Charles was then left unmarked to meet a low right-wing cross by Elias Kachunga in the 11th minute but blazed over the bar ten yards out.
Johnston's shot following a scramble from a corner was cleared almost on the line by Liam Kitching.
The visitors then started to find their rhythm, pressing the hosts intro errors and using the ball a lot better.
Luca Connell had Barnsley's first shot on 19 minutes when his powerful but central 25-yard effort was spilled by the goalkeeper and cleared. Adam Phillips then shot over from 30 yards out.
Barnsley's first big chance arrived after half an hour when, after a neat one two with Devante Cole, Tedic went through on the left but the angle was tight and goalkeeper James Trafford came out to make a good save.
Cole then volleyed wide on the left of the box after Tedic flicked on a Kitching throw-in. Cadden's long-range shot was easily caught by Trafford.
In the second half, Cole headed well wide from a Jordan Williams cross after good passes by Phillips and Kane.
The breakthrough came on 64 minutes when a Phillips corner dropped in the box and Cole passed it to Cadden who took a touch and found the bottom right corner from 20 yards.
But the lead lasted just three minutes as Randell Williams beat Jordan Wiliams on the left and sent in a low cross which Harry Isted punched into Charles and the ball floated in.
Barnsley reacted well to the leveller, with Cadden winning the ball on the left and sending in a low cross which hit Tedic a few yards out with little time to react.
Bobby Thomas then had two big chances in a few seconds. Phillips' free-kick hit the wall and turned into a through ball for him but, one on one, he could not beat Trafford. The defender then headed a Phillips cross over.
Bolton had a chance to take the lead on 85 minutes when Cadden gave Conor Bradley too much space at the back post to bring down a left-wing Johnston cross and pass to Dan Nlundulu whose eight-yard shot was brilliantly blocked by Andersen.
Cadden sliced over a 15-yard effort in the 90th minute after another Phillips corner was half cleared.
Barnsley (3-5-2): Isted; B Thomas, Andersen, Kitching; Williams, Kane, Connell, Phillips, Cadden; Cole (Watters 82), Tedic (Norwood 82).
Unused: Collins, Russell, Benson, L Thomas, Larkeche.
Goals: Cadden 64.
Bolton (3-4-1-2): Trafford; Santos, Toal, Johnston; Bradley, Morley, Sheehan (Lee 65mins), Dempsey, R Williams; Kachunga (Nlundulu 65), Charles (Adeboyejo 78). Unused: John, MJ Williams,, Thomason, Jerome.
Goals: Charles 67.
AS IT HAPPENED
1:47pm

1:50pm

2:00pm

2:01pm

2:05pm

2:06pm

2:08pm

2:08pm

2:12pm

2:14pm

2:14pm

2:16pm

2:18pm

2:19pm

2:21pm

2:22pm

2:25pm

2:26pm

2:30pm

2:33pm

2:36pm

2:41pm

2:42pm

2:44pm

2:52pm

2:54pm

2:58pm

3:01pm

3:02pm

3:02pm

3:04pm

3:04pm

3:05pm

3:06pm

3:06pm

3:07pm

3:08pm

3:09pm

3:11pm

3:12pm

3:13pm

3:16pm

3:17pm

3:18pm

3:18pm

3:20pm

3:23pm

3:24pm

3:24pm

3:24pm

3:26pm

3:28pm

3:29pm

3:29pm

3:30pm

3:30pm

3:33pm

3:33pm

3:33pm

3:35pm

3:36pm

3:38pm

3:39pm

3:40pm

3:41pm

3:42pm

3:42pm

3:43pm

3:44pm

3:45pm

3:46pm

3:46pm

3:47pm

4:03pm

4:04pm

4:04pm

4:05pm

4:07pm

4:08pm

4:09pm

4:09pm

4:09pm

4:10pm

4:12pm

4:13pm

4:14pm

4:16pm

4:17pm

4:17pm

4:18pm

4:19pm

4:20pm

4:21pm

4:22pm

4:23pm

4:25pm

4:27pm

4:27pm

4:28pm

4:31pm

4:34pm

4:35pm

4:36pm

4:37pm

4:37pm

4:39pm

4:41pm

4:41pm

4:43pm

4:46pm

4:47pm

4:47pm

4:48pm

4:48pm

4:50pm

4:53pm

4:54pm

4:54pm