WOMBWELL Town have been officially promoted to the Northern Counties East League this week and already have a long-term goal of reaching the level above that which would make them the highest-placed non-league team in Barnsley.
NCEL Division One will now consist of 24 teams, four more than last year, with six promoted from various divisions and none relegated.
Town finished fifth in the County Senior League Premier Division, which was their stated requirement at the start of the season, and their Station Road ground passed an inspection.
Town manager Karl Rose said: "It's good news. We had been given the heads up that we would go up but nothing is official until it is official.
"I remember the first training session in 2018, my personal goal was three promotions in five years.
"We have done that even though two of those seasons were wiped out with Covid.
"It's amazing when you look at the amount of good teams around.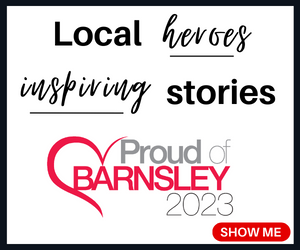 "It's a massive well done and thank you to every player, fan and volunteer who has helped us.
"We have improved the ground a lot, we have 19 boys and girls teams. It's been a phenomenal journey."
Town will join Rec, Worsbrough Bridge and Premier Division Penistone Church as Barnsley teams in the NCEL.
Rose said: "I can stand back and take pride but now the hard work starts again.
"We have to bring in players who will compete. We're not daft, we know we need a lot more quality.
"If you stand still, you go backwards.
"Next season we just want to compete, after making a big step up. Clubs are paying players so it's a big jump."
The only team from Barnsley to reach the Northern Premier League – the level above the two NCEL divisions – is the now-defunct Shaw Lane AFC.
Penistone have come close on several occasions and are hoping to compete for it again next season.
Rose said: "The next target is the Northern Premier League. I am not saying we will get there but you have to have a goal.
"We have a long way to go on the pitch and off the pitch, with new floodlights the next big project.
"We want to be the best non-league side in Barnsley.
"We will have good local derbies with Athersley and Worsbrough next season. Penistone are a very good side, they are the target for us in the long-term.
"It shows how strong Barnsley football is and we wish all those clubs the best."