ATHERSLEY Rec's manager admits they are fortunate to have been given a reprieve from relegation but believes it can be a turning point for the club.
The Penguins finished last in NCEL Division One but avoided a second successive relegation back to the County Senior League following to a restructuring of the leagues.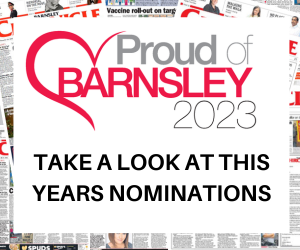 Rec manager Jimmy Whitehead said: "It's definitely lucky but I think we've deserved that luck as a club for all the work we've put in – not just the players and coaches but all the volunteers and especially Peter Goodlad who is in charge.
"It's a turning point. We've kept saying there is light at the end of the tunnel and there definitely is now.
"We all have a second chance.
"When you have decent facilities and have been in this level for a long time, the league are probably reluctant to lose you.
"I am not sure if they have factored that in or not.
"We finished the season with a team that was good enough and not the reason we finished bottom.
"We were mid-table in the form table for the last ten games.
"Like Barnsley FC, we went on a run but so did everyone around us.
"We finished bottom with a points total that would have kept us up in the last six seasons."
Whitehead is now hopeful of staying clear of relegation trouble in the 2023/24 campaign.
"We have had a lot of players say they will play for us in this league.
"We're not starting again like in previous years, looking for a whole new squad of players who have never played at this level.
"We'll have a good pre-season, try to get points on the board early and try to get 40 points which will probably keep us up.
"Then we can look at getting a bit higher if we can.
"It's a very hard season, sometimes harder than being professional because you have to work as well.
"But if the players buy into it, we believe we have the quality to make the club more stable and not be in relegation battles year in, year out.
"You need players who are committed and fit.
"We are not blessed with money but we give young players a chance to play 40 games a season at a decent level.
"We're hopeful some players who have left might come back.
"We have told the players that they learned so much last season and it might be the most valuable year they will have."