TEN YEARS on from making a 'very awkward' move from Barnsley to Bolton Wanderers, Craig Davies is enjoying watching the two clubs do battle in the play-offs.
The striker, now retired, moved from Oakwell to the Trotters in January 2013.
He watched the 1-1 draw between the clubs in Bolton on Saturday and is looking forward to the second leg on Friday.
Davies told the Chronicle: "I follow both clubs week in, week out. I always look to my old clubs, especially the ones I did OK at.
"They are two clubs I am very fond of.
"The first leg was a good game. It will be an interesting second leg. It's still wide-open.
"Barnsley were probably slightly the better team and it's a good result for them.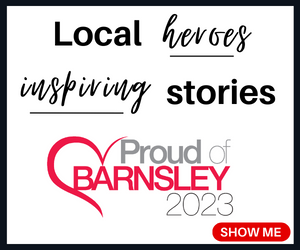 "But, when you go 1–0 up, you will be a bit disappointed not to win.
"Barnsley players will probably be happy with the draw away but Bolton will be thinking 'we just need to win.'
"It will be an advantage being at home but, and I am not saying Barnsley will, you can't think you have got the hard bit done because complacency will creep in and you will get done over."
Davies scored 20 goals in 64 Reds appearances after signing from Chesterfield in 2011.
"Barnsley gave me a platform in the Championship. I had played at that level before for Wolves but I was a bit-part player.
"Barnsley were the club that helped me become a proper Championship player.
"I will always be grateful for that."
Davies moved midway through the 2012/13 season, having netted eight goals in his first nine games of the campaign.
"It was a very awkward time.
"I never got a concrete contract offer from Barnsley, I wasn't being difficult. I felt it was a good opportunity to move to Bolton."
The Trotters narrowly missed out on the top six that season, before later slipping down to League Two.
"When I went there they had only just come down from the Premier League.
"We missed out on the play-offs on the last day of the season on goal difference.
"I know they have struggled financially since then.
"But it's a good and big club. They will probably see themselves as a Premier League club."