MICHAEL Duff says he, the players and the fans must all be at their best in tonight's League One play-off semi-final second leg as Barnsley look to leave Oakwell this season on 'a big crescendo.'
The Reds drew 1-1 at Bolton Wanderers in the first leg on Saturday, earning praise for their performance and being disappointed not to take a lead into tonight's second leg from 8pm at Oakwell.
The winners will go through to the final at Wembley on Monday, May 29.
The Reds have given Bolton slightly more than 2,000 tickets in the away end – less than half the allocation for the league match in January. The other three stands have sold out but, following a meeting with South Yorkshire Police and the Safety Advisory Group, the Reds announced they could not seat any home fans in the North Stand next to the Wanderers supporters. They are expecting a crowd of about 16,000.
Duff told the Chronicle: "The connection between the club and supporters has been building for a long time.
"Before Christmas it was tough and you could feel the disconnect. But now you can feel the atmosphere. The players will feel a buzz and a hum as they drive up the road for the game. The results since the turn the year tell you the relationship is getting better. Hopefully we finish with a big crescendo."
He added: "Me and the staff have to pick the right team, that team has to deliver the right performance and supporters have to give everything to support the team. The fans have spent a lot of money and done a lot of miles this season. I am pretty confident we know what we will get from the supporters.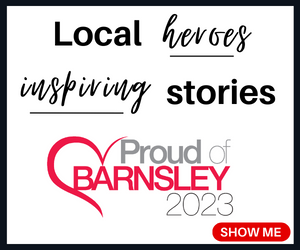 "What better way to firmly connect the team and fans together than a win on Friday and at Wembley."
Duff has praised his side for finishing fourth but is aware of how big an opportunity they have to get promoted.
"If we win on Friday there will be no kneeslides and swandives from the halfway line. We will celebrate but we want to win at Wembley as well. It's been a better season than anyone thought but we'll park that up until the season is over. We're in it to win it.
"I spend a lot of time away from home and I'm doing it for a reason. I have told the players these opportunities don't come around very often so don't have any regrets."
What does Duff want to see more of from his team?
"We need another five or ten per cent from Saturday's performance and hopefully the crowd can help with that.
"The fact that their goalkeeper was man of the match tells you everything. He made some good saves. Both teams will be looking to improve because the margins are really tight. We need to take our chances and score some goals.
"I have told them to do what you do every day in training. I see them work every day. We don't rely on them just turning it on and off. It's not 'put your flip flops on until Friday, lads.' They work hard every day.
"It's just: can you execute it? Can you be the one to be the hero?"
He added: "We don't have an advantage. It's 1-1. The outside noise would tell us we have the advantage because we're at home. We just focus on ourselves."
Wanderers manager Ian Evatt said his side had '70 per cent' more to give in the second leg. Duff said: "I am not really bothered about Bolton. We gave a good account of ourselves. If they think they have 60 per 70 per cent to give, that's no problem. We know our jobs and what we have to do. We have to play well against a good team."
The main area of the team that Duff has rotated in recent weeks – by choice rather than injury or suspension – has been up front, with Slobodan Tedic selected ahead of James Norwood in the first leg and impressing.
Goalkeeper Harry Isted made a mistake for the home goal.
Duff said: "The team we picked was the team we thought would affect the game the best and I thought they delivered a really good performance.
"But we have made loads of changes in every game and we trust a big pool of players. We will pick who we think is the fittest and tactically if we see the game panning out differently."
Bolton won 3-0 at Oakwell on January 2, having been given a penalty in the tenth minute which also saw home captain Mads Andersen wrongly sent off.
The Trotters have not lost at Barnsley in more than 25 years since January 1998, winning four and drawing three of their seven visits since then.
Duff said: "I won't be looking too much into that game, more into the game the other day. We're a much better team than back then and the league record tells you that. But we'll be aware that they can do that to you."
If the match is level after 90 minutes, it will go to extra-time then penalties if required. The Reds were only given one penalty in the league this season, which Adam Phillips missed at Forest Green before scoring the rebound – while Callum Styles and Slobodan Tedic also missed in cup competitions.
The only successful spot-kick of their four this campaign was netted in the FA Cup against Crewe by Josh Benson who is likely to start tonight's game on the bench.
Duff said: "We've been practising them since the Ipswich game because we knew we would be fourth. Not every day because there would be no penalty spot left on the training ground and we try to do it properly not just have a shoot-out. I don't know if it's an advantage or disadvantage that we haven't had many penalties this season. The good thing is they (Bolton) won't have much homework to go off. Hopefully it's done in 90 minutes but we are prepared."