Michael Duff says Barnsley will be underdogs going into their play-off final with Sheffield Wednesday but is hoping to beat them for a third time this season.
The Reds beat Bolton on Friday to book a place in the League One final at Wembley on Monday, May 29.
They will face the Owls who came back from 4-0 down to beat Peterborough 5-1 at Hillsborough and win on penalties.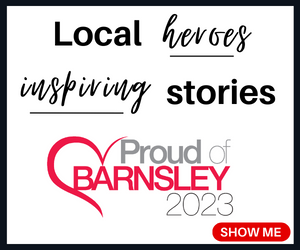 Wednesday finished third on 96 points, ten points and a place clear of the Reds who beat them at Hillsborough in September then Oakwell in March, ending a 23-game unbeaten run.
Duff told the Chronicle: "It's going be quite a good day.
"Mooro (Darren Moore) has done a great job. I know he has had a bit of stick, but the points total, the clean sheets, the 23-game unbeaten run, the coming back from 4-0 down - they will probably question how they are in this position. We know we will be underdogs. They will probably have a couple of thousand more league appearances than us. They have not lost many but two of the games they have lost have been against us. It will be a brilliant day no matter what for the area. The M1 South will be pretty busy I imagine.
"Everyone wants to play at Wembley but you don't get to do it very often unless you are an England international or play for someone like Man City.
We will approach it like we normally do. We will be rocking up in tracksuits, not red suits with a big red flower in them.
We will travel on the Friday, have a walk around Wembley, train Saturday, Sunday and play Monday."