A UKRAINIAN refugee - who now lives in Barnsley after fleeing the war - has written a poem dedicated to the borough's residents.
Tetiana Malkova, 72, of Worsbrough Common, wrote the poem - Ukraine with Love - as a thank you to those who provided her with shelter and a place to stay, alongside several other Ukrainian refugees.
She told the Chronicle the poem was her way of expressing gratitude to Barnsley and its people.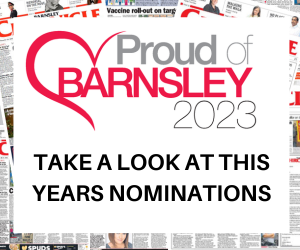 "I've been living in Barnsley since September last year," she said.
"I flew to England in June and lived with a sponsor for two months.
"During these two months I saw how ordinary English people live and this was what I really wanted.
"Ordinary English people do not bathe in luxury and they have the same worries and problems as ordinary Ukrainians.
"I'm very fascinated by Barnsley - the surroundings of this town are very picturesque and the inhabitants are colourful and able to emphasise their individuality.
"I wrote this verse in a few hours in moments of spiritual uplift - I want to say thank you."
The poem reads:
I am told it was not always like this.
There were mines and heavy labour here.
Now everything has changed forever,
And birds sing here until dusk.
The air is fresh here, the weather is changeable,
Sometimes rain, sometimes the sun shines through the clouds.
Here everything blooms in any season,
Spring forever.
Gusts of wind break umbrellas,
Push your back or hit your face.
Don't slow down.
Be strong, and who knows,
You might break the ring of your destiny.
You will become free, like this wind,
Wild, cheerful, full of the thirst for life.
How I want to wake up at dawn,
How I want to breathe, love, and be.
Here the evenings are quiet, like water
In that lake called pond.
Night fears won't come here
The dome of the sky is like a protective umbrella.