INDEPENDENT consultants have been told to carry out a feasibility study into long-awaited plans for a park-and-ride facility to serve Barnsley Hospital due to growing concerns over congestion, the Chronicle can reveal.
Ruling cabinet members will meet on Wednesday to discuss the would-be venue - previously mooted for land near Dodworth's Capitol Park - after almost 300 people signed a petition in favour of its creation.
Barnsley Council accepted a recommendation from its in-house scrutiny group to carry out a feasibility study for the project, which has been spearheaded by ex-councillor Peter Fielding due to poor air quality in Gawber and Pogmoor.
However, according to a report obtained by the Chronicle, the study's conclusion will take 'some time' to complete due to the work such a big scheme would entail.
It said: "Independent consultants have been commissioned to undertake a feasibility study into the need of a park-and-ride.
"This will take some time to conclude as it involves survey work.
"Until such time as the consultants have completed their study, it is recommended to the cabinet that a further report - detailing the outcomes of the study - be submitted in due course."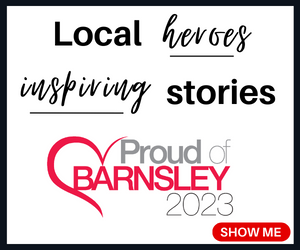 Mr Fielding blamed congestion for costly, missed appointments being recorded by hospital bosses, who revealed more than 21,000 no-shows occurred in a 12-month period.
This, he said, could have cost more than £3m given the NHS spend an average of £160 on outpatient appointments per time.
"The problems continue, as they have for years, because unfortunately the site's completely landlocked and can only build up, not out, due to having no space," he told the Chronicle.
"Congestion and on-street parking around the hospital are both terrible and must be infuriating for those who live around the site.
"Clearly something's got to be done to alleviate this as it would bring improvements across the board, including air quality which we know is terrible around Gawber.
"I've been told of outpatients who had queued for so long to park at the hospital that they turned round and parked in town and then got a taxi back to the hospital, costing them over £10.
"I've also heard from medical staff about the number of patients who miss or are late for appointments.
"This petition was signed by patients from as far away as Nottingham, Sheffield, Huddersfield and Wakefield.
"That is all well and good but something needs to be done now to avoid the costs and delays caused by missed appointments - there is enough pressure on the NHS as it is.
Paul Castle, service director for environment and transport, said: "We acknowledge receipt of the petition regarding the proposed park-and-ride scheme for Barnsley Hospital and can confirm an independent feasibility study into the viability of the scheme has been commissioned.
"Our officers are continuing to work on the process and further information will be communicated following the conclusion of the study."