BARNSLEY under 18s set the template for their first team club-mates when they won their play-off final on Saturday.
The young Reds won on penalties after a 2-2 draw with Charlton Athletic on Saturday in the Professional Development League final.
They had already won the league title with a record points tally.
The young Reds do not get promoted but are the champions of the Professional Development League for category two academies.
Academy manager Bobby Hassell told the Chronicle: "They are the best team in the land at category two level.
"It's great memories for the players, and a great achievement for the staff who have worked with some of them since they were eight years old and created a culture. The team did the club proud.
"We have overachieved massively for the budget and resources we have got.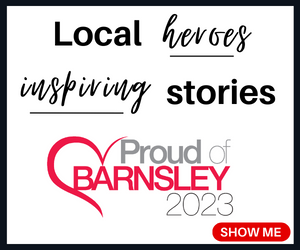 "I am very proud of them."
Hassell now wants the under 18s to challenge regularly for the title in years ahead with more talents coming through the academy.
"This season will probably never get replicated because we broke the all-time points record.
"But the aim is to be in the top two each year at under 18s level. We played a lot of the under 16s in our last league game at Watford and won. They will come into the under 18s next season.
"The under 15s are really, really strong – they beat Man City in the cup and they have hardly lost a game. It's exciting."
Hassell is hopeful many of these players will play for Barnsley's first team, but it may take a few years.
"What makes a good academy is the first team manager.
"You can have the best players and practice in place but, if they don't get opportunities, there's no point.
"I believe there is a pathway to the first team here.
"Sometimes the club needs to trust that players won't be ready straight away – that never really happens at any level.
"Players usually come through about 20 or 21 so we need to be patient.
"If you look at the teams at other clubs who have won this title, four or five of them in each team have gone on and had good careers.
"The strategy is to try to get them out on loan as early as possible.
"But it has been difficult because we don't have the numbers for under 21s games.
"We have gone with bigger squads now. We haver struck up partnership with loan clubs."
Theo Chapman put Barnsley in front at half-time then, after Charlton levelled in the second half and took the lead in extra-time, Matty Doyle levelled in the 117th minute.
The Reds won the penalty shoot-out 5-4 with Rogan Ravenhill saving the final spot-kick.
Barnsley's penalties were netted by Hayden Pickard, Raphael Monteiro, Fabio Jalo, Emmaisa Nzondo and trialist Nathan James, a Thailand under 21 international who has been offered a contract after leaving Burnley.
Hassell said: "We deserved to win overall. We should have been out of sight at half-time but their 'keeper made some good saves and we had a goal disallowed.
"They came back into it and took the lead. Doyley got the equaliser and we were over the moon because he's been out for 15 months with a cruciate injury.
"Our penalties were very good.
"The lads lost in the FA Youth Cup on penalties and learned from that.
"Rogan made a great save to finish off a very good season for him.
"They showed an unbelievable desire to keep going.
"I try to drive standards and a winning mentality, the lads have won 23 games out of 30. They never stopped, even when decisions went against us or when they got cramp into extra time.
"They all ran up to 14 and 15k.
"That comes from our pre-season.
"We were back on the second of June last year.
"So we have been in virtually 12 months which is unheard-of."
Hassell is hoping Saturday's win is replicated by the first team who play Sheffield Wednesday in the League One play-off final on Monday at Wembley.
"It would be brilliant.
"The town is united now. The new board composition and the new manager have both helped massively.
"Once we got in the play-offs, I always wanted us to play Sheffield Wednesday.
"Darren (Moore, Wednesday manager) is a very close friend of mine.
"But I expect us to win. We've beaten them twice already. If I was a player, I would be confident because of that."