A RESIDENTIAL support service which caters for autistic people and those who have a learning disability will stop delivering care to its patients - just weeks after a healthcare watchdog told leaders to improve its offering.
Voyage Care, responsible for the facility at Highfield Farm on Knowle Road in Worsbrough, made the decision to close this week - which they said was in the 'best interests' of those they support.
Last month, the Care Quality Commission (CQC) carried out an inspection at the home and concluded it required overall improvement.
The last service inspection, which took place in June 2019, received a good rating.
The company informed Barnsley Council of their intention to close, giving residents a nine-week eviction notice.
One resident, who wished to remain anonymous, told the Chronicle the closure will have a 'huge' impact on families and will cause anxiety for those who've lived at the home for several years.
"Some of the adults at the home have been there for 20 years - so nine weeks' notice to evict and find somewhere else isn't a lot in the grand scheme of things," they said.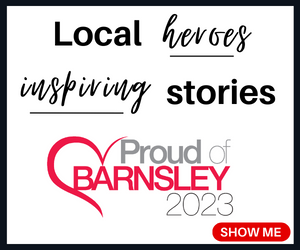 "It is worrying and will definitely cause a lot of stress for those involved - particularly for the older generation."
Barnsley East MP Stephanie Peacock added: "I am disappointed to hear about the intended closure of Voyage Care Home at Highfield Farm.
"I know that this will be incredibly distressing for the residents and their families, some of whom have been residents for 20 years.
"I'm pleased that Voyage and Barnsley Council have committed to working together to facilitate residents' transition to their new care homes.
"I hope that this will be handled sensitively and efficiently, to ensure as little disruption to residents and their families as possible."
A statement from Brian Flynn, Voyage Care's managing director for the north region, said: "We never take the decision to close a service lightly, and we only do so where we truly believe it is in the best interests of those we support.
"Over the next three months we will continue to work with the people who live at Highfield Farm, along with their families and our commissioners, to plan a person-centred approach to the changes and ensure they are supported throughout their transition to a new home.
"Our purpose is to provide great care and support, and we take our responsibilities to the people we support and their families extremely seriously."