An in-depth look at play-off final as South Yorkshire battle moves to Wembley.
MONDAY'S League One play-off will be a unique occasion not just for Barnsley and Sheffield Wednesday but in the history of EFL play-offs.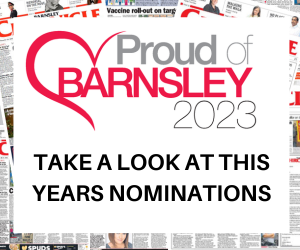 The only play-off final between two clubs who are closer geographically than Oakwell and Hillsborough was the 2020 Championship game between Fulham and Brentford, but that was behind closed doors.
There have been a few play-off finals between two teams from London, or the East Midlands – or even Yorkshire such as Doncaster beating Leeds in 2008 and Huddersfield defeating Sheffield United 2012.
But there have been none watched live by about 60,000 fans of two clubs less than ten miles from each other, many of whom will have colleagues, friends or even family members on the other side.
This has never happened before and it may never happen again.
The trains, coaches and motorway service stations between South Yorkshire and the capital will be clogged with fans of the two neighbours all morning, with a sense of nervous nausea or feverish excitement or both, then again in the evening with one side elated and the other crushed.
Hopefully the stories next week will be only about football and not clashes between fans.
While games against the Owls are always looked forward to by Reds fans – if also with some dread due to a poor record in them – Wednesday supporters might say the Reds are just a smaller club down the road.
But there is no doubt that the very high stakes of a Wembley play-off final – with about £8million and a major boost to the career prospects of the winners on the line – are increased by the derby element. Victory will be so much sweeter and defeat much harder to take – with a chance for players to become lifelong heroes.
As famous as Nick Colgan's penalty heroics in 2006 and Adam Hammill's Wembley screamers a decade later are, any Reds winner on Monday is likely to go very near the top of the last of fans' favourite moments.
So who will win this 'Wembl-eyup' match?
You could focus on the fact that Wednesday finished ten points clear of the Reds – with a tally of 96 which would have gained promotion by at least six points in any other League One season – or their vastly superior budget and experience. Or you could highlight the fact that Barnsley have done the double over the Owls this season, netting six goals.
Ultimately it will come down to which side handles a unique situation the best and holds their nerve, especially in front of goal, as well as the tactical battle between the two sets of coaches.
Barnsley will bill themselves as underdogs but it is a very evenly-balanced game.
Here are some key factors:
WHO WILL DEAL BEST WITH THE UNIQUE PRESSURE?
The once-in-a-lifetime pressure and expectation surrounding this game could translate onto the pitch, on which the two teams will be at opposite ends of the experience and age spectrum.
All of Wednesday's starting 11 are likely to be 27 or older with only Devante Cole, 28 this month, that age of the Barnsley starting line-ups against Bolton in the semi-finals.
Wednesday have the oldest team in the division and Barnsley the second youngest after Lincoln.
The Owls' 18-man squad is likely to have about 2,500 Championship appearances between them.
It is probably too simplistic to ask if Barnsley's energy and youthfulness will make Wednesday look like lumbering has-beens as in previous encounters or will the youngsters freeze on the big occasion against steely-eyed veterans?
Barnsley are resilient – we've seen that all season and they coped with the pressure of the semi-finals.
Three of their back five – Jordan Williams, Mads Andersen and Liam Kitching – played in the Championship play-offs two years ago, while midfielder Jon Russell played in the second tier final for Huddersfield last year.
The Reds, who will look around Wembley on Friday to acclimatise, must quickly adjust to the atmosphere and occasion – making sure they have cool heads with finishing, decision-making and delivering quality.
The first goal might be crucial, although it would be a good time for Barnsley to come from behind to win for the first time this season.
REDS MUST LEARN FROM OAKWELL WIN AND ADAPT AGAIN
If both sides can handle their nerves and deal with the occasion, then the tactical battle can play out.
Barnsley delivered a masterclass in their 2-0 win at Hillsborough in September. It was one of the best away performances in recent memory and total shock win, but it was also nine months ago with a lot changing since. The home match in March was a slugfest and a fantastic derby which could have gone either way. Barnsley brilliantly pressed the Owls in the first match and the opening 15 minutes of the second, surging into a 2-0 lead against a side who could not play their usual passing build-up.
But Wednesday then totally changed their approach and went far more direct – relying on crosses and free-kicks from the wings which saw them come back to 2-2 and create several other chances, putting the Reds under serious pressure before the hosts netted twice late on.
Michael Duff has shown he is adept at learning from previous games and solving problems – as seen in the improvement game by game in their three 2023 meetings with play-off semi-final opponents Bolton.
He and his staff will surely be expecting some of that aerial bombardment from Wednesday again and focused on conceding far fewer wide free-kicks, stopping crosses and marking better.
There are plenty of questions: can Barnsley translate their pressing style to Wembley's big pitch? Will Liam Palmer's athleticism in midfield stop the Reds dominating the centre again? Will Duff find the right combination up front?
The Reds could claim their third Owls win of the season – at a third venue – which would equal the number of wins in 25 previous meetings over more than two decades.
NORWOOD OR TEDIC UP FRONT?
Since early 2023, barring a few injuries or suspensions, Barnsley's team has basically picked itself with the first 11 on excellent form collectively and individually.
But Slobodan Tedic replaced James Norwood up front for both legs of the play-off semi-final against Bolton and which of them partners Devante Cole at Wembley appears to be the only real selection headache unless there is a new injury.
Tedic played his part in two good team performances in the semi-final and is the best of the Reds strikers at holding the ball up and providing a physical presence.
Norwood impressed off the bench on Friday, has scored home and away against Wednesday this season – like Cole – and his experience could be useful in a high-pressure game. It is a tough but potentially crucial call.
Whoever does not start will probably be brought off the bench with substitutes on both sides likely to be crucial.
Norwood scored with his first touch off the bench at Hillsborough in September.
VAR IN PLAY AND ROBINSON REFEREE
There will a Video Assistant Referee at all play-off finals this weekend.
Barnsley's only experience of VAR was in a 2019 FA Cup game at Burnley when a penalty given against them was overturned due to offside.
The players and fans are not used to VAR so long delays while decisions are made then goals suddenly being ruled out or penalties given will add to the emotions in the stands.
The Reds would take being known as 'VARnsley' if a controversial decision goes their way, but hopefully they lift the trophy without that.
The referee is Tim Robinson.
The last time Barnsley scored a league penalty, it was awarded by the Sussex official – controversially against Fulham at Oakwell in March last year. Since then they have only been given one in the league which Adam Phillips missed at Forest Green Rovers in April.
Robinson also sent off both Mads Andersen and Michal Helik at Reading in 2020, one of 14 Barnsley games he has taken charge of with two Reds wins.