BARNSLEY have two strikers who were released by Sheffield Wednesday boss Darren Moore when at Doncaster Rovers and, although they both speak very positively of him, they are hoping to deny him promotion on Monday.
Reds top-scorer Devante Cole and January loan signing Max Watters both played under Moore at Doncaster, before leaving in the summer of 2020.
Cole, who signed that January, said: "He's a good manager. What he had to go through the other week (racist abuse online) was unneeded so them getting a 4-0 win in the second leg was probably justice to shut people up. I can only speak positively of him.
"I felt like I was just getting going at Doncaster when Covid hit.
"Then I left and I have kicked on in my career since then so I can't complain."
Watters joined Donny in 2018 after playing non-league football and working as a removal man in London.
He only played six games before making his name at Crawley Town then moving to Cardiff.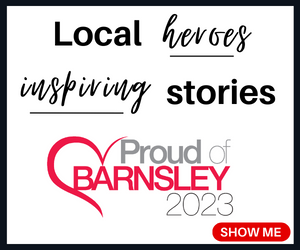 Watters said: "He's a really good guy and manager. I am happy for him to do so well but we have to beat him.
"I am grateful he helped me get my debut in football, I owe him a lot and I am thankful for that. But we're on different teams now and I want to help Barnsley."
Cole's father Andrew won two FA Cups at Wembley and played for England, but Devante will likely make his debut at the national stadium on Monday.
He has 16 goals this season including two against the Owls.
"I am really looking forward to it. I am excited to play at Wembley.
"It would be ideal to get a promotion to go along with the goals I have scored this season.
"I hope to make it three in three against Wednesday – make it a hat-trick. I couldn't ask for much more. I always want to score and be the main man. But at this point I don't care who scores as long as we win."
Cole netted just once in 25 games last season as Barnsley were relegated from the Championship.
"Last year I was never given the opportunity to play and, when I did, I felt I did well but then didn't get another chance for a while.
"This season I have just worked hard, shown what I can do and I have probably changed a lot of people's opinions."
Watters netted the crucial third goal in Barnsley's 4-2 win over Wednesday in March.
"It was a huge goal for me and a huge win for the team. Hopefully we can replicate that at Wembley. To score in the play-off final at Wembley will be the best achievement I could have in football.
"It's amazing. To play against a team so local to us in the final at Wembley will be brilliant. I think both teams will bring a lot of fans and there will be a good atmosphere.
"Because it's Sheffield Wednesday there is a bit of rivalry there. But at the end of the day there is 11 players each, one football and who scores the most wins.
"I watched the first game back and it was really good. We beat them again and it probably gives us a slight advantage. But anything can happen."
Watters has mainly been a substitute for the Reds but will be ready for action.
"We make a lot of subs, there will be fresh legs on the bench. Whoever is on the bench will be ready."