JAMES Norwood was brought in last summer to add experience to Barnsley's young squad and nowhere will that be more important than at Wembley in front of a crowd of at least 60,000.
The 32-year-old striker is one of two players in the squad to have played at the national stadium before, where the Reds are due to play the League One play-off final on Monday.
He said: "I will say a couple of words when the lads are doing their stretches.
"I will say my piece before the game to settle a few people down. We just need to make sure we are ourselves before the game.
"The lads know how to play football.
"It's just a bigger stadium with a bigger prize. You have to look at it that these are the games you want to play in."
Norwood has scored twice at Wembley and won two play-off finals with Tranmere Rovers.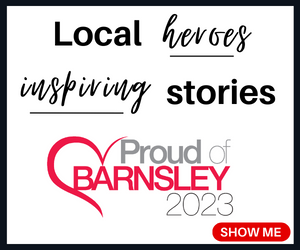 "I have two massive moments of my career when I have won a final there. The gaffer says, and I have experienced it, that there is no feeling like it. I just hope we give a good account of ourselves and even if it doesn't go our way, we can still hold our heads up and be proud of what we've achieved."
Norwood is hoping to make the unusual career step of reaching the Championship for the first time aged 32 having played in the lower leagues all his career.
The Reds have an option to extend his contract for a further season.
"It would be a great achievement.
"I have always wanted to get to the next level in my career.
"I still feel like I've got years left. I move well, I have played 40-odd games this season and proved my fitness. For me it's just another step on the ladder.
"If we get to the Championship you never know what can happen."
Sheffield Wednesday are Barnsley's opponents in the derby final.
Norwood said: "For South Yorkshire it's a massive achievement for two teams to make it through to the final. For the fans it's massive as well. But we don't take these things into account. For us it's just another game with two halves that we have to win.
"We play who we play. No other game has been any different. We will play the first half, reset and play the second.
"You don't notice how many people are there when you're playing. When the first whistle goes you take no notice. It's great to have big support and it's something to thrive on.
"If we win, it will be amazing to celebrate with that many people."
Norwood netted home and away against Wednesday in the league this season and wants a third.
"For personal reasons that would be nice.
"Especially since, if I score, we will have a better chance of winning.
"But for me it's about the result."
Norwood was on the bench for both legs of the play-off semi-final against Bolton.
"I would like to think I have a role to play in whatever capacity.
"I feel I thrive in big games and big moments. Whichever role I play I will do it to the best of my ability."