HARRY Isted is set to play at Wembley on Monday in just the 28th professional match of his career, 21 of which have been during this fairytale loan spell at Barnsley.
The 26-year-old goalkeeper had made just three league appearances across six years at Luton Town before moving to Oakwell in January as back-up to Brad Collins.
An injury to Collins and inspired form for Isted have seen him cement the number one spot as Barnsley reached the League One play-off final.
Barnsley are now due to face Sheffield Wednesday for a place in the Championship on Monday.
Isted said: "It's been massive for my career.
"Especially with Wembley coming up, it feels really soon for me.
"But you never know when you will be at Wembley again, if ever, so you have to make the most of it.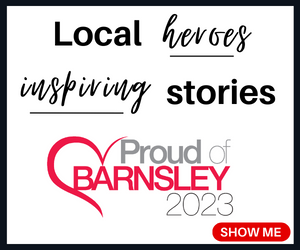 "I have experience of being around first teams and being on the bench, with the odd cameo.
"As soon as you step out onto the pitch it becomes normal."
Isted made a superb save in the 4-2 win over the Owls in March as Barnsley completed the double over their neighbours.
"That is my favourite game of the season so far, hopefully it gets bettered on Monday.
"We have played them twice and won twice but the stakes are different now.
"We can't look back and think 'oh we've won two and we can just turn up and do it again.'
"There are bragging rights up for grabs for the fans and we want to give that to them, especially after last season and being relegated."
Barnsley will be by far the youngest and least experienced of the two sides at Wembley.
"People with experience might have bad experiences at Wembley or in the play-offs. We're young and hungry which could work in our favour."
Isted's parent club Luton play in the Championship final on Saturday, while Barnsley are training at Brentford's training ground that day.
"I will keep an eye on their game and wish them all the best. They have had a great season and hopefully they can win."
Isted did not have a shot to save during the 1-0 home win over Bolton in the semi-final second leg.
"It was easy enough action wise, it was about concentration in case that one moment came.
"The lads pressed well and limited them to pretty much nothing.
"Job done and that's how I like it."