We take a look back at a historic moment in the town when Raven of Barnsley Ltd became the first workers' co-operative. This is a piece taken from issue ten of the popular Memories of Barnsley magazine. (Back issues available here).
Raven of Barnsley Limited made history when they became the first workers' co-operative in the town.
The Pond Street factory, the home of a former velvet works, had earlier gone through a devastating period in its history when the original company, A Raven and Son Ltd, had gone into liquidation and the workers were made redundant. A small group of the workers, however, determined to keep the factory going, bought it from parent company CCN Raven and by sheer hard work and dedication, the factory rose again from the ashes. It was re-born on 15 November 1982 with a three-year business plan which involved commencing with eighteen staff.
Within a year, staff had increased to forty and they had completed sales to the value of £450,000. By the time they reached their third anniversary they were employing seventy-two, which exceeded all expectations. From an empty order book, sales were then running at £1- and-a-half million per annum and the firm was in profit. The factory celebrated the event with a visit from the then Mayor and Mayoress of Barnsley, Councillor and Mrs Derrick Lloyd, and they had a giant birthday cake. It also celebrated the fact that it had achieved the status of the largest successful co-operative in the UK, exceeding the most optimistic forecast of the three year business plan, and its order book was full.
This served as a tribute to those early recruits for their farsightedness and hard work. It was also a tribute in particular to one member of staff, Pat Jeffers, the shop steward at the old Raven firm who played a major role in its revival. Raven, who specialised in the manufacture of workwear, supplied boiler suits, work suits and ladies' fashion overalls to a number of companies including North West Gas, British Airways, British Home Stores, Cadburys, Leeds Area Health Authority, Post Office, Boots, British Telecom, North West Gas, Kodak Ltd, Pedigree Petfoods, South Yorkshire County Council, Waitrose and many others. They were aided by grants from Barnsley Council and South Yorkshire County Council, and the workers also put in their own cash. Praising the staff, the then managing director George Musgrave, said: 'I have been in factories in this country and abroad and I can honestly say the workforce at Raven is the best.' To emphasise this point, a coloured photograph of each and every worker was displayed on the office wall.
It was a hard slog for them, they worked long hours and could be at their machines as late as 8.00pm on a Saturday night. It wasn't all plain sailing, however. For the first three months of the Co-operative's existence it was feared they could have gone under on a number of occasions. But they weathered the storm and went on to achieve magnificent results. Raven even recruited back former employees, many of whom had gained employment with other firms but when they got the chance to go back to Ravens they grabbed the opportunity.
In 1989 Cosalt PLC of Grimsby bought the company and Mr Musgrave was made managing director.Pat Jeffers started out her Raven career as a machinist and later became a supervisor and then shop steward. She worked at Ravens for thirty-two years and took redundancy at sixty-two. Sadly, she died last year. Her husband, Michael, said: 'It was very hard for the staff when they formed the co-operative. I was very proud of Pat for the role she played in the success the company achieved.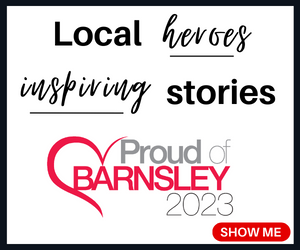 Did you or someone you know work at Raven of Barnsley Ltd? Drop us an email and share your memories.