MICHAEL Duff says he is focused on 'going again' with Barnsley and believes that, although they may lose some of their star players this summer, there will not be as much disruption as a year ago.
Duff has impressed in his first season as Reds head coach, helping to unify the club and fanbase before breaking a club record of 32 wins in all competitions then losing Monday's play-off final to local rivals Sheffield Wednesday who scored in the 123rd minute to win 1-0.
He has been linked by some reports to Championship club Huddersfield Town and is widely seen as an up-and-coming managerial talent.
He signed a three-year deal when appointed last summer so is under contract until 2025.
Duff told the Chronicle: "My focus has been on Barnsley. I will take stock from a personal point of view, but I am not thinking about anything other than licking our wounds and going again."
Duff's previous experience of the play-offs as a manager brought another painful defeat as his first full season in charge of Cheltenham Town finished with them wining the League Two semi-final first leg 2-0 at Northampton Town but losing 3-0 at home.
They won the title the following year.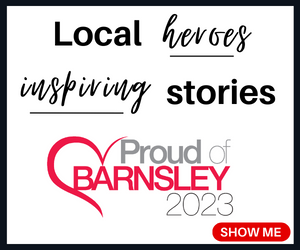 Will he be looking to bounce back in the same way this time?
Duff told the Chronicle: "It's not quite that easy unfortunately. We learned at Cheltenham that one of the nine teams (who lose in the EFL play-offs) always really struggles the next year.
"We need to make sure it's not us.
"It was Barnsley a couple of years ago, it was MK Dons and Huddersfield this year. We need to make sure there is no hangover.
"But I am confident.
"Last summer, everyone said we had no momentum. I see them work every day. You can't just find that performance, fight and fitness level without a lot of hard work on the training pitch."
The EFL transfer window is due to officially open on June 14 but deals can be put in place before then.
Barnsley are expected to lose some of the team that reached the play-off final.
Duff is expecting less chaos than a year ago when Carlton Morris, Cauley Woodrow, Callum Brittain, Michal Helik and Callum Styles were all sold or loaned out.
Duff told the Chronicle: "I imagine we will lose a couple.
"That's the model of the club. There are players coming into the final years of their contract and I am not in control of that.
"But I don't think we will lose five or six of the starting 11 like last summer.
"Whatever we do, next season we will start from a stronger foothold.
"In the first three months of this season, I was just trying to implement best practice behaviour. A lot of nonsense went on in the club and the training ground and dressing room.
"We have eradicated a lot of that."
Captain Mads Andersen, goalkeeper Brad Collins and right wing-back Jordan Williams all have just one year left on their contracts.
The Reds have rejected bids for centre-back Andersen in some previous transfer windows.
The likes of midfielders Luca Connell and Adam Phillips have impressed since signing last summer but are on long-term contracts.
The Reds were thought to have a deal in place to convert Bobby Thomas' loan deal from Burnley into a permanent deal if they were promoted.
The 22-year-old defender impressed after arriving in the January transfer window.
Goalkeeper Harry Isted also impressed after signing on loan in January.
He has been released by Luton Town and told the Chronicle last week he would like to stay at Oakwell.
Strikers Max Watters and Slobodan Tedic netted four goals each on loan from Cardiff City and Manchester City respectively while being in and out of the 11.
Ziyad Larkeche played 23 games on loan from Fulham but was the back-up left wing-back, while forward Josh Martin has not featured since February with the Reds not expected to make the deal from Norwich City permanent.